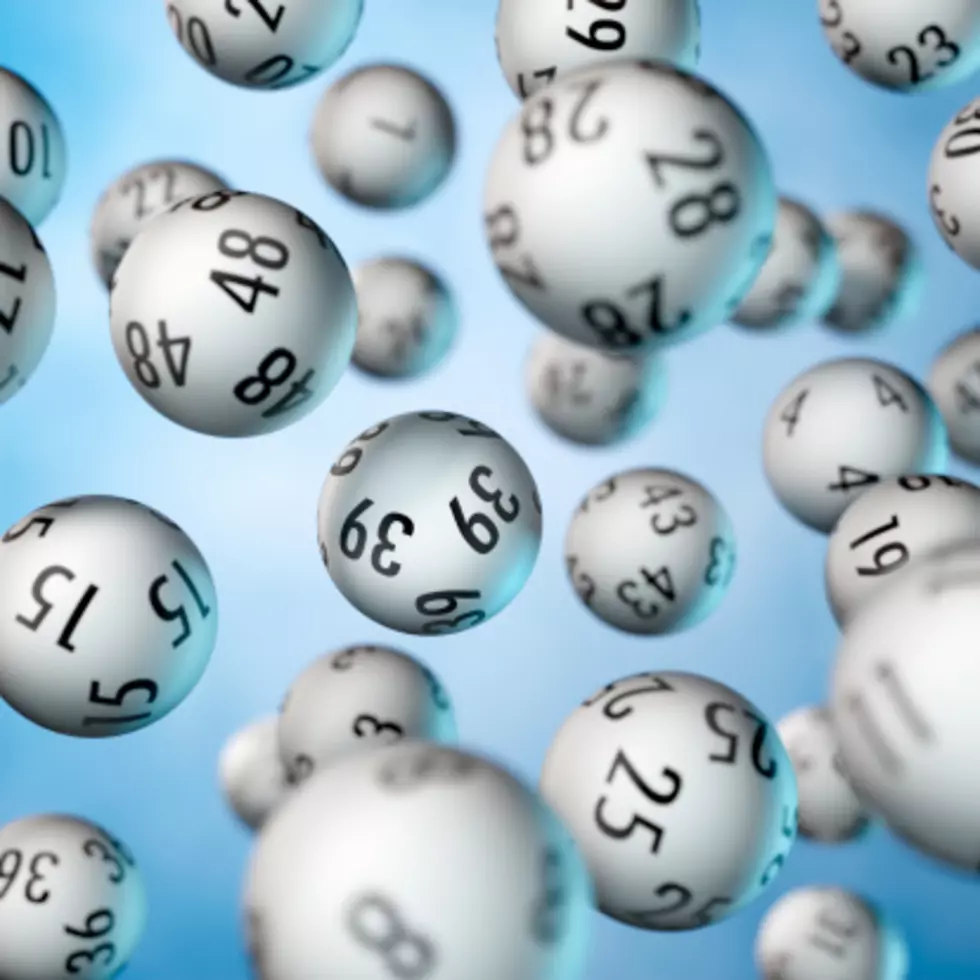 Louisiana Lottery Confirms $1.25 Million Dollar Winner
getty images
One of the biggest lottery prizes won in recent weeks in Louisiana was confirmed last night by the Louisiana Lottery. The winning ticket was confirmed to be worth $1.25 million dollars. Making it one of the largest lottery prizes won by players in the state in recent weeks.
Now, it's not as if Louisiana hasn't had its share of big-money lottery prize winners over the past three or four weeks either. In fact, almost $650,000 in lottery prizes have been won by tickets sold in the state over the past month. And that's just counting the tickets that had wins of $20,000 or more.
Last night's big win didn't come in the Powerball game either. No tickets sold for last night's Powerball matched the numbers needed to claim the game's top prize of $170.4 million dollars. If you missed the drawing, here's how it unfolded.
The Powerball website also confirmed that no tickets won Match 5 prizes for last night's drawing either. However, 24 tickets sold in Louisiana for last night's Powerball were found to be winners of a prize of $100 or more. So, if you played Powerball last night, check your numbers.
Last night's big win came in the Louisiana Lottery-sponsored Lotto game. That game had not produced a jackpot winner since January 7th of this year when a ticket sold in New Orleans claimed a jackpot of more than $3.3 million dollars. That January winner was sold at Lakeview Grocery on Harrison Avenue.
Last night's $1.25 million dollar Lotto winner was also sold in the greater New Orleans area. The official Louisiana Lottery website was only confirming the ticket was sold in Metairie as of early this morning. We should find out more about where in Metairie the ticket was sold later today.
That means the Lotto jackpot will now reset to $500,000 for Saturday's drawing. Also on Saturday, as we mentioned, the Powerball will be worth $186 million. The Easy 5 jackpot will be worth $70,000. The Easy 5 game is coming off back-to-back winners in late March so that jackpot is just now beginning to climb from the starting total of $50,000.
Between now and Saturday if you just can't stand to wait to become a millionaire you might try your luck with the Mega Millions game. The jackpot in that multi-state lottery contest is estimated to be $414 million for Friday night's drawing.
As always we encourage responsible play in any lottery game. Only spend what you can afford to lose and if you need help with a gambling problem you can get a free referral to a qualified counselor by dialing 1-877-770 STOP (7867).
WOW! Take a Look Inside This Creepy Abandoned Mall in Dallas, TX
Abandoned since '19, Valley View Mall in Dallas, TX, aside from apparent graffiti artists, and a 2-alarm fire in February, has been empty for years. Would you like to take a look inside this once legendary North Texas mall? Yeah, me too.