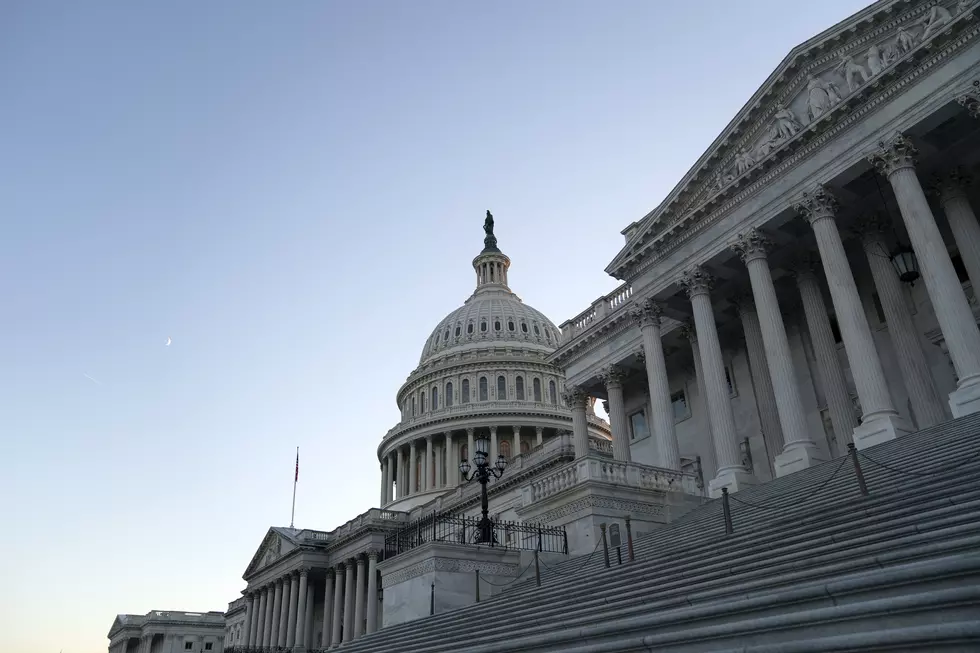 How Many Louisiana 'World Capitals' Can You Name?
Photo by Stefani Reynolds/Getty Images
The dictionary defines capital as "the most important city or town or region. Usually, it's the seat of government and an administrative center". Here in Louisiana, we define our "capitals" a little differently. Sure we have Baton Rouge as a capital city but in Louisiana, there are a lot of things to be "capital of".
Because we are quite proud of our achievements in areas that may or may not be related to government we like to express our sovereignty. When you take a look at some of these "world capitals" and when you consider what each of these communities brings to the table, then you can see why we have designated these areas as capitals and will argue with anyone who chooses to see things differently.
Many of our "capitals" are determined by a festival or event that takes place in or near that community. You'll see a lot of festival connections and also a lot of food connections on our list. But then again, a festival without food isn't much of a party, is it?
Let's start with an easy one and work our way around the state.
What is the Crawfish Capital of the World?
If you don't automatically know Breaux Bridge then you need to turn in your Louisiana driver's license and immediately move to a location that is above sea level. Every year hundreds of thousands of crawfish and cajun music fans descend on Breaux Bridge for mudbugs made a million different ways.
Where is the Duck Capital of the World?
You just have to travel down Highway 14 for a little way and you'll run right into Guyedan Louisiana. The home of the Duck Festival every year, Guyedan knows more about real ducks than Disney knows about Donald. If you're looking for great recipes, great hunting, and good friends, come on down to Gueydan.
Where is the Rice Capital of the World?
You'll find all of that rice in the parish seat of Acadia parish. Why yes that is Crowley and every fall the faithful celebrate one of Louisiana's favorite crops, rice. There are tons of great rice dishes on offer and two or three stages pumping music for the entire weekend. If you're coming to meet the king of rice, you better come to Crowley.
Where is the Frog Capital of the World?
Despite what some misguided individuals in France might tell you, the real Frog Capital is in Rayne Louisiana. The festival that celebrates frogs draws hundreds of thousands of visitors every year. The town is painted with murals of frogs and yes, they have more than a few recipes that they would be willing to share with you. 
Where is the Boudin Capital of the World?
It's the same place "where the west begins" and we all know that is Scott Louisiana. Scott just happened to be where some of the finest "boudaineries" located themselves and now anybody who's worth a damn at boudin better have a store in Scott. If you don't you're just making boudin and not boudin worthy of the capital of the world.
Where is the Strawberry Capital of the World?
For those tasty berries that always show up in the late winter and early spring you'd want to go to Ponchatula. It's a short drive across the Atchafalaya Basin and east of Baton Rouge but they do have some berries to share. The big festival in Ponchatula highlights one of Louisiana agricultures big cash crops and the rewards are so sweet too.
Where is the Catfish Capital of the World?
Although the people in Washington Louisiana might argue with you for more than a minute or two on this one, the "proclaimed" Catfish Capital of the World is Des Allemands Louisiana. There has also been some disagreement with towns in Mississippi where they grow a lot of commercial catfish but the Louisiana legislature did make this designation official, so there.
Where is the Jambalaya Capital of the World?
I would have never picked Gonzales but somebody did and they picked it a long time ago. When I think about Gonzales I think of too much traffic around an overpriced outlet mall but if you want me to think of Jambalaya, I can. The city has had a festival honoring Jambalaya since the late 60s so I guess they have a right.
Where is the Dogtrot Capital of the World?
You might first want to know what the heck a "dogtrot" is. It's a style of house that has an open passage through the middle of it. In the town of Dubach Louisiana, which is damn near Arkansas, they have a lot of those style houses and have been proclaimed as the Dogtrot Capital of the world. It could have been worse, they could have been just called Dubach or even worse, upper Ruston.
Where is the Cajun Music Capital of the World?
Mamou is as good of a place for this distinction as any. The bars and watering holes around Mamou keep the Cajun music traditions alive with dancing at all times of day and all hours of the night. Then things really get wild when it's Mardi Gras time.
Where is the Natural Gas Capital of the World?
We know it used to be West Monroe and we're not sure if the town holds the same distinction. People could have confused "natural gas" with "hot air". A lot of that "hot air" left north Louisiana and moved to Lafayette when the Moon Griffon Show relocated. But I would be happy to honor West Monroe as the Bearded Duck Call Capital of the World.  I think they could live up to that moniker quite handily.
What is the Pauvre Bete Capital of the World?
I am declaring that to be Baton Rouge because every time we hear one of our legislators speak on something that affects "we the people" we almost always say "pauvre bete". By the way pauvre bete means "poor thing" and we're not sure if our comments are directed at the legislators or the people who will have to live under the rules the legislature just passed.
Where is the Capital of Acadiana or Cajun Country?
We'd give that unofficial nod to Lafayette. It truly is the "hub" of all kinds of activity in and around South Louisiana. From our oil and gas to our food and fun it almost always seems to pass through Lafayette in some shape form or fashion.
What Capital(s) did we leave out?
I know some of you are past your boiling point because we didn't include your town in our list of capitals. Maybe we weren't aware of it, or maybe your "capital" hasn't done a good job of promoting itself as such. Still, we'd like to welcome all comers and we'll revamp this list as new entries are added.
19 Straight Up Facts You Can't Argue with About Louisiana
Louisiana is truly a melting pot of cultures, consciousness, and sensibility. We have it all from the perfectly straight-laced to ridiculous and sublime. But one thing's for sure you can count on these 19 facts to be real, no matter where in the state you happen to be.