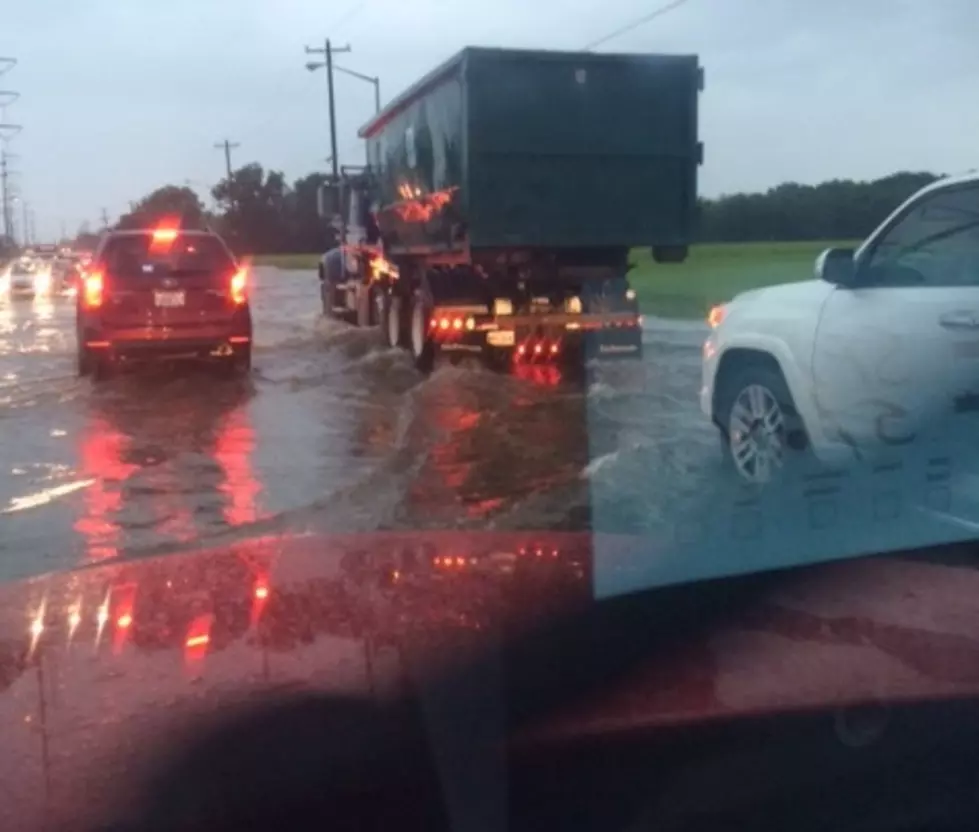 Heavy Rains Moving into Louisiana – Here's How Much to Expect
Staff Photo
As of early this morning more than two dozen Louisiana parishes, as well as counties in Texas and Arkansas, were under flood watches because of ongoing heavy rainfall which began in those areas late yesterday. Much of that heavy rain and the potential for flooding will be spreading to the east and southeast across  Louisiana later today and tonight. This could prompt other watches and warnings to be issued.
The current Flood Watch covers the northwestern third of Louisiana and forecasters in that part of the state say several inches of rain have already fallen in the overnight hours with another two to four inches of rainfall possible over the next 24 to 48 hours.
As the storm system that is the catalyst for all this wet weather creeps slowly southeastward we can expect periods of heavy rainfall to begin moving into portions of Southwest Louisiana and Acadiana during the day today.
What you see above is a frame from the extended HRRR Model Run that was published by KATC Chief Meteorologist Rob Perillo. The model shows showers and storms pushing up from the Gulf of Mexico or forming over southern Louisiana around lunchtime or just a bit later today.
In his blog post on the KATC site, Perillo suggests that today's rain is just the "tip of the iceberg" when it comes to the worst of the wet weather. While Perillo and model guidance do suggest that the heavier rainfall totals should stay to the north and west of Lafayette, we could be in for some downpours too.
The graphic above, also courtesy of Rob and KATC.com shows just how much rain we could get over the next 24 to 48 hours. As you can see, rainfall totals around Oakdale and Oberlin are a lot higher than those projected for Breaux Bridge and New Iberia.
Still, a lot of water falling in a short period of time could pose a lot of problems for motorists attempting to drive during a deluge. The Weather Prediction Center with the National Weather Service suggests there will be a threat of an excessive rainfall event in South Louisiana during the day on Friday when the worst of the wet weather is forecast to move through.
We should remind you that the "moving through" of the weather system will be very slow as rain chances will linger across South Louisiana through much of the day on Saturday. The good news is we do expect the rain to end and much drier conditions to move into the area by Easter Sunday.
LOOK: 25 must-visit hidden gems from across the US
From secret gardens to underground caves,
Stacker
compiled a list of 25 must-visit hidden gems from across the United States using travel guides, news articles, and company websites.