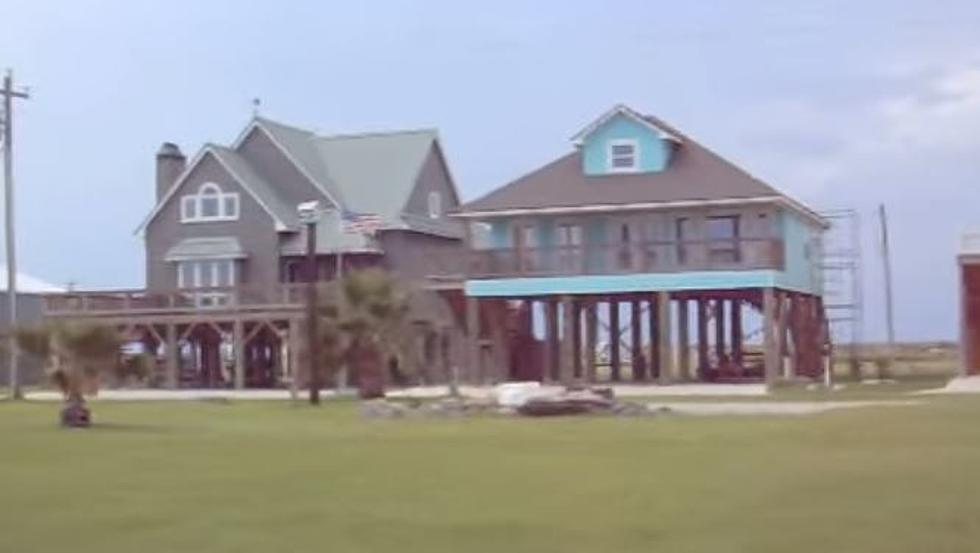 $300 Million Approved to Elevate Homes in South Louisiana
Russel Jay via YouTube
There is an old saying embraced by those who inhabit dwellings along our nation's coastline. That saying goes "If you live on the water, eventually, you will live in the water". That's a sad fact that is almost always brought to light when storm surges from landfalling tropical cyclones inundate structures along Louisiana's coastline.
The U.S. Army Corps of Engineers now not only has a plan to alleviate some of that storm surge damage, they actually have funding in place to get the job done. The project has been given about $300 million dollars and a mission to elevate some 1,000 homes that lie in harm's way along coastal and at-risk sections of Calcasieu, Cameron, and Vermilion Parishes.
The process of elevating homes that meet the criteria for the program could begin as early as January 2024. Those close to the project suggest that the average home will need to be raised by three to five feet. But some homes could be raised as high as 13 feet but that would be dependent on the current elevation of the structure as it sits right now.
The project is part of what is called the Southwest Coastal Louisiana Risk Reduction Project. In addition to the lifting of dwellings in the three parishes described earlier. The project will also include funding for restoring and invigorating the marshlands in the southwestern part of the state too.
Marshes and wetlands play an important part in protecting Louisiana's fragile coastline from erosion brought on by storm surges. They also protect the people and structures along the coast as well. The current amount approved by Congress for the program is $300 million. The U.S. Army Corps of Engineers says additional funding will need to be appropriated to raise another 2,500 homes that need to be elevated as well.
8 Swimming Pools You Can Rent in Acadiana
Don't own a pool? No worries. Simply head over to the Swimply
website
or app and see the pools in the Acadiana area that you can rent by the hour.