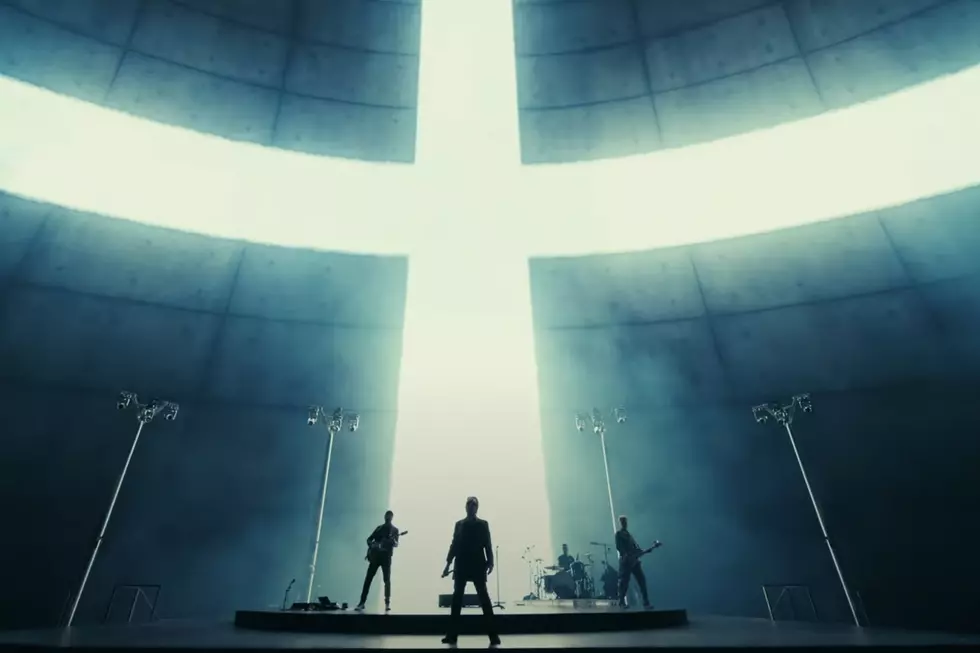 Listen to U2's Las Vegas-Inspired New Song 'Atomic City'
YouTube
U2 has released a new single titled "Atomic City," an homage to their '70s post-punk forebears that's named after Las Vegas, where they'll launch their Achtung Baby residency at the new MSG Sphere on Friday night.
The Irish rockers debuted "Atomic City" during a surprise gig on Las Vegas' Fremont Street earlier this month. That scene also served as a music video shoot. The gig notably included drummer Larry Mullen Jr., who will sit out the residency as he recovers from back surgery.
"The four of us recorded ['Atomic City']. Sadly, Larry Mullen Jr. won't be with us at the Sphere," singer Bono told the audience. "He doesn't listen to doctor's orders. Neither do many of us. But he is here tonight." You can listen to the song below.
What Is the Meaning of 'Atomic City'?
"Atomic City" derives its title from the 1950s nickname for Las Vegas. From 1951 to 1963, the U.S. government tested nuclear weapons 65 miles northwest of the city, and the mushroom clouds were visible to residents and visitors.
During their impromptu concert, Bono referred to the song as "a rock 'n' roll 45 in the tradition of '70s post-punk, Blondie, the Clash, some '70s punk. … We'll take it from everywhere."
What to Expect From U2's Las Vegas Residency
U2 will begin their residency at the Venetian's brand-new MSG Sphere, with nearly two dozen dates currently booked through mid-December. Although the band is calling the residency "U2:UV Achtung Baby Live at Sphere," the Edge said they may not play the chart-topping album sequentially.
READ MORE: U2's 'Achtung Baby': A Track-by-Track Guide
"I think we're going to give ourselves the freedom to play the songs in whatever order feels right," the guitarist told Rolling Stone in March. "Obviously, the great thing about this venue is the ability to marry stunning visuals with the audio. There's a lot to contend with. I'd say we won't make the final decision until much closer to the shows."
U2 Albums Ranked
U2 don't inspire weak reactions in people. There are passionate U2 fans, and passionate U2 haters, and very little in between.