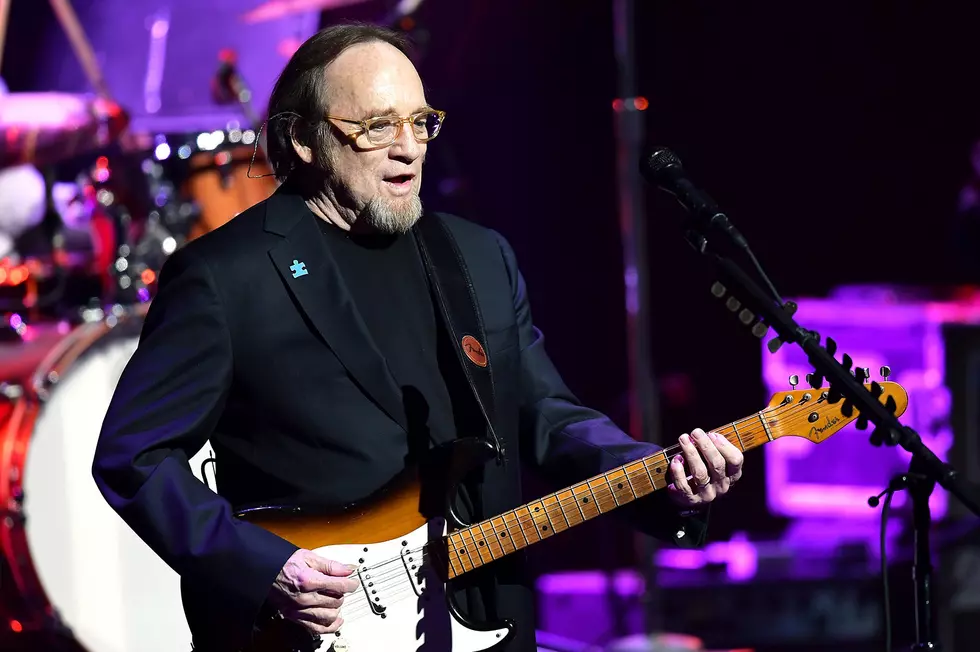 Stephen Stills Says Touring Without Taking Drugs Appalls Him
Matt Winkelmeyer, Getty Images
Stephen Stills says the idea of going on tour "appalls" him in the modern world, although he still enjoys weekly jams with Neil Young.
They will take part in this year's Light Up the Blues fundraiser festival in April. "We're proving the adage that rust never sleeps," Stills told Rolling Stone, referring to Young's 1979 album of the same name.
The jam sessions are decidedly low-key. "We hang out in the studio. We play old songs. We play other people's songs," Stills said. "We just play together, the two of us. We go back and rediscover old Buffalo Springfield songs and then just play them on the natch. We then listen to the records and go, 'Oh, God, we missed that by a mile.' But we do it every week. Shakey and I have always gotten along great."
Stills also enjoys irregular jams with other friends, including Kenny Wayne Shepherd, Mike Mills and Kenny Aronoff. "It's the best pickup band in the world," he said. "All these great musicians fly in, and we make up a show. It's good practice for Light Up the Blues, and it's therapeutic for me."
He only occasionally writes new music. "At this age, it's done one day at a time and one song at a time," Stills explained. "I'm trying to write new songs since there's a lot to write about these days. They fall out when they do. When I get four or five, I'll think about recording them. It's not work. It's waiting."
Just don't expect to see the 78-year-old announcing concert dates all over the world. "The idea of touring absolutely appalls me. I can't imagine being on the bus for 14 hours. You can't take drugs anymore. It's no longer fun." He added lightheartedly: "I have been in a rapid aging process. I wake up and realize, 'Holy Toledo, I'm old.' I really just do old man stuff."
Top 40 Singer-songwriter Albums
From Bob Dylan and John Lennon to Joni Mitchell and Billy Joel.
The Best Crosby Stills Nash and Young Fight Stories