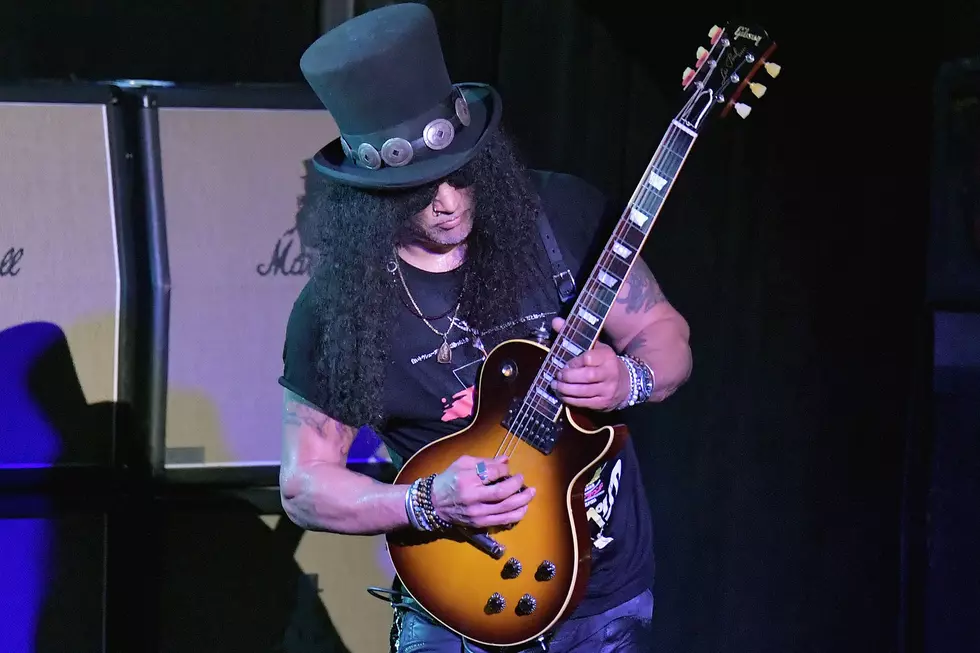 Slash Is Prepping an All-Star 'Blues-Oriented' Album for 2024
Neilson Barnard, Getty Images
Slash is working on a new album. The Guns N' Roses guitarist recently told Yahoo Entertainment that the "blues-oriented" LP features "a bunch of different singers" and is "sort of similar to my first solo record." Though there is no set release date, he said it will "definitely" come out next year.
One of the singers, Slash confirmed, is Demi Lovato. "There's not really much more to tell you at this point, but [Lovato and I] definitely recorded something," he said. It was shortly after the recording session that Slash returned the favor for Lovato's rock version of her 2017 song "Sorry Not Sorry," which will appear on her Revamped album in September.
"I told her, Hey, if you ever need me to put some guitar on something, just let me know and I'll do it," he said. "And so she hit me back about two weeks, three weeks later, and said she's got this song that she's doing a remake of and asked if I'd put some guitar on that. [Guns N' Roses] did a show in Norway and I had a day off, so I found a cool engineer and studio in Norway and just put the guitars on there. It's amazing how fast it came out."
Slash explained that he and Lovato bonded as fellow recovering addicts. "That's how we initially started sort of talking," he said. "And she's just really cool, and she's a really intelligent and talented girl. And so, we've just been friends ever since then."
He added that the two tracks are nothing at all alike: "It's a completely different type of a song," he noted. "So it's interesting how diverse her voice can be." The as-yet-titled album will be Slash's sixth solo record, following 2022's 4 featuring Myles Kennedy and the Conspirators.
Guns N' Roses Lineup Changes: A Complete Guide (We Think)
Few bands have impacted rock 'n' roll the way they have, and even fewer have weathered as many changes.