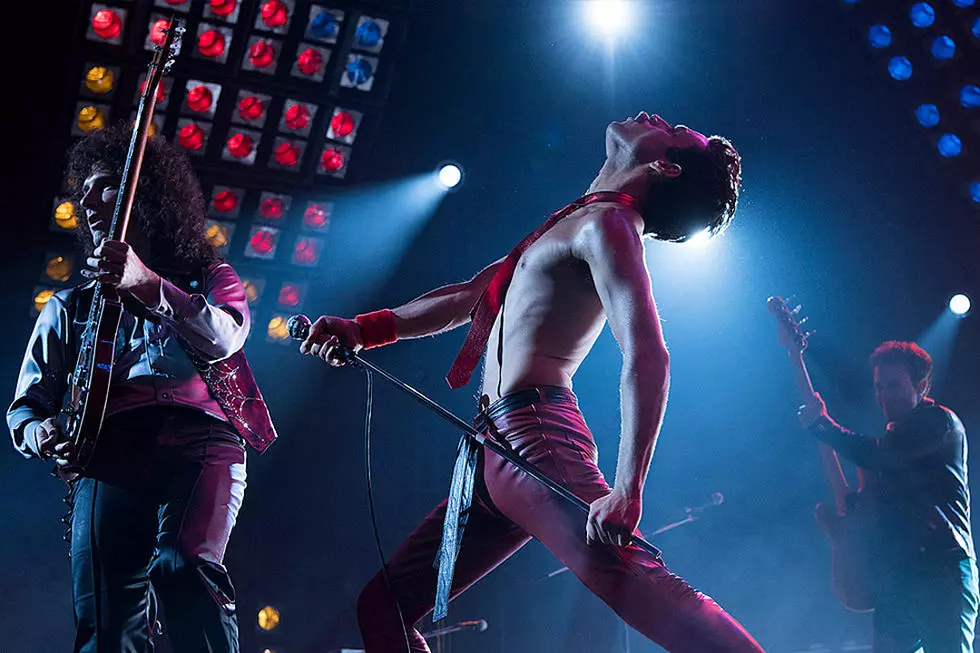 Brian May Says 'Bohemian Rhapsody' Sequel is 'Tempting'
20th Century Fox
Brian May has been in discussions about the possibility of making a sequel to 2018 Freddie Mercury biopic Bohemian Rhapsody.
He says the idea of working once again with the talented actors who played Queen was an appealing notion, and hinted at how the script might be approached.
Bohemian Rhapsody made $910 million from a $55 million budget and won four Oscars, including a Best Actor award for star Rami Malek. May was played by Gwilym Lee, Roger Taylor by Ben Hardy and John Deacon by Joe Mazzello.
"We've been talking about it," May tells the Daily Star. "I felt proud of it and the people who played us were just phenomenal. It's so tempting to do the sequel – it would be worth it just to work with those boys again."
Regarding the potential story line, he said: "Bohemian Rhapsody climaxed in Live Aid and I suppose implicitly Freddie starting to deal with his AIDS, but an awful lot happened between the end of the film to the end of the glory days of Queen."
May said he "loved the fact we were able to do it for Freddie. That really means a lot and I felt we did it in the right way, and in the right spirit. Of course we were represented in the movie because we were a group, but it was really all about Freddie, and I think we did him good."
Meanwhile, discussions have also been had about staging a benefit concert for the victims of the recent earthquakes in Turkey and Syria, which killed more than 50,000 people. "It is on our radar," May confirmed. "It is something which has been talked about a lot and it's something that needs to be done right. So yes, it is a possibility."
Rock Stars Who Walked Away and Never Looked Back
Sometimes you've just got to move on.
You Think You Know Queen?