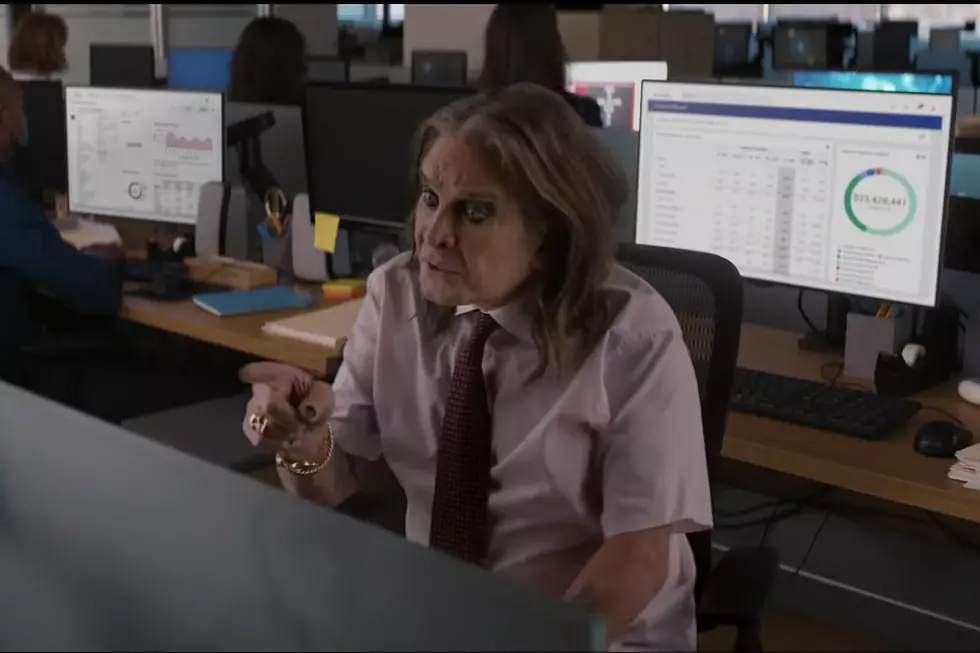 Ozzy Osbourne and Joan Jett Will Appear in Workday Super Bowl Ad
YouTube
The Prince of Darkness and the Godmother of Punk will both get some screen time during the Super Bowl as Ozzy Osbourne and Joan Jett will appear in a commercial for Workday.
It's the first time the business focused, cloud based software vendor has created an advertisement for the big game, and they opted to go with a rock star theme for their debut spot.
In a teaser for the ad (which you can watch below), two coworkers whisper about "the new guy" who is "supposed to be some kind of rock star." The camera soon reveals Osbourne at a nearby desk, asking which of his fellow workers would like a piercing.
The theme is also evident in another teaser clip, this time with musician Gary Clark Jr. When a businesswoman exits her office, she turns and praises her coworker saying, "You are a rock star!" only to have both the white collar worker and Clark Jr. say thanks.
Jett was not showcased in either of the commercial teasers, though she is confirmed to be a part of the Super Bowl spot. A press release also noted that "a few more well-known rockers" will appear in the Workday ad.
Osbourne is no stranger to Super Bowl commercials, having appeared in several of them in the past. In 2011, the former Black Sabbath frontman starred alongside Justin Bieber in an ad for electronics retailer Best Buy. In 2003, Ozzy, along with the rest of the Osbournes, appeared in a spot for Pepsi.
How Come These 10 Rock Artists Have Never Played the Super Bowl?
There was a time when rock acts dominated the Super Bowl halftime show. What happened?