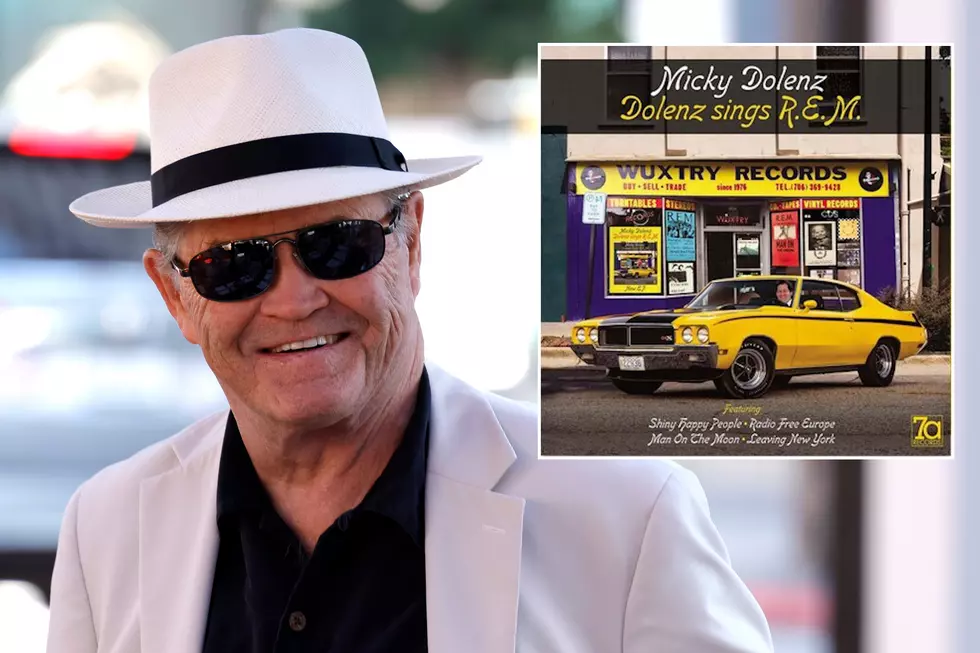 Hear Monkees' Micky Dolenz Cover R.E.M.'s 'Shiny Happy People'
Frazer Harrison, Getty Images / 7A Records
Micky Dolenz has released his cover of R.E.M.'s classic hit "Shiny Happy People."
The track comes from Dolenz Sings R.E.M., an upcoming tribute EP by the Monkees rocker due out Nov. 3.
"Once again, this EP reaffirms my long-held conviction that a solid recording always begins with solid material," Dolenz declared in a statement accompanying the single. "You don't get much more solid than R.E.M. What a joy to sing these classics and honor a team of outstanding writers."
READ MORE: Monkees Albums Ranked Worst to Best
Originally released in 1991, "Shiny Happy People" became a Top 10 hit for R.E.M. and remains one of their best-known songs. Dolenz sticks to the original track's bright, bubbly feel in his rendition, but adds further instrumentation and a Monkees-like arrangement to the tune. The accompanying video, which you can watch below, is compiled of Dolenz's home movie footage, adding an air of nostalgia to the song.
Why Is Micky Dolenz Covering R.E.M.?
Dolenz's R.E.M. tribute album was conceived by Glenn Gretlund, co-owner of 7A Records, a U.K. label that has been re-releasing remastered Monkees material for several years.
"I was talking to Glenn about what to do next," Dolenz explained to Rolling Stone. "The band R.E.M. came up. I went, 'Wow, that's very cool.' I'm a big fan. I remember their stuff very well. And I've heard through the grapevine that the band were fans of the Monkees. I found that incredibly flattering."
R.E.M. famously grew tired of "Shiny Happy People" and even stopped performing the song in concert. Still, singer Michael Stipe has expressed his excitement for Dolenz's interpretation of the track.
READ MORE: 20 Songs Rock's Biggest Stars Refused to Play Live
"Micky Dolenz covering R.E.M. Monkees style, I have died and gone to heaven," Stipe said via statement. "This is really something. 'Shiny Happy People' sounds incredible (never thought you or I would hear me say that!!!). Give it a spin. It's wild. And produced by Christian Nesmith (son of Michael Nesmith). I am finally complete."
Top 100 '90s Rock Albums
Any discussion of the Top 100 '90s Rock Albums will have to include some grunge, and this one is no different.