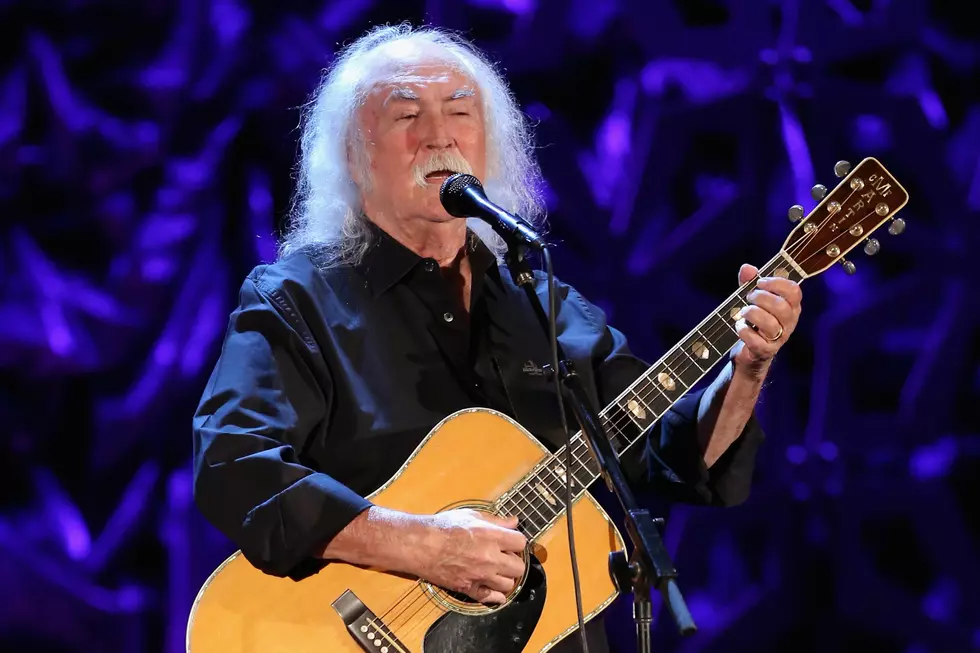 David Crosby Was Prepping Tour Return: 'He Hadn't Lost His Fire'
Mike Windle, Getty Images
David Crosby had been preparing to return to touring prior to his death.
According to friends and collaborators, the rocker had been rehearsing with an eye towards hitting the road this summer.
"David didn't think he was gonna last for years, which he joked about all the time. But there was no sense that we weren't gonna be able to do this show and these tours," guitarist Steve Postell, who was poised to be part of the trek, revealed to Variety.
"We were talking tour buses, and what kind of venues, and the whole team was all back together again — the road manager and tour manager and sound guys — on top of this band we'd put together," Postell continued. "There was not even a remote sense that we weren't about ready to hit the world. And it's a shame people didn't get to hear it."
The fact that Crosby was prepping to hit the road is notable, considering the rocker had previously insisted his touring days were over. "I'm too old to do it anymore," the folk singer declared during a 2022 interview. "I'm too old to do it anymore. I don't have the stamina. I don't have the strength."
Conversely, Postell insisted Crosby was "practically giddy" to return to the stage. "He was showing us new songs, like, 'What do you think of these lyrics?' He hadn't lost the fire. I'd like people to know that he was on it. He was writing, playing, singing his ass off and preparing a fantastic show. That's what he was doing. He was not lying in a bed for two years, out of it. That's not what happened at all."
26 Rock Stars Inducted Into the Hall of Fame More Than Once
Some of the biggest names in music history - along with a few surprises - have repeated the feat.