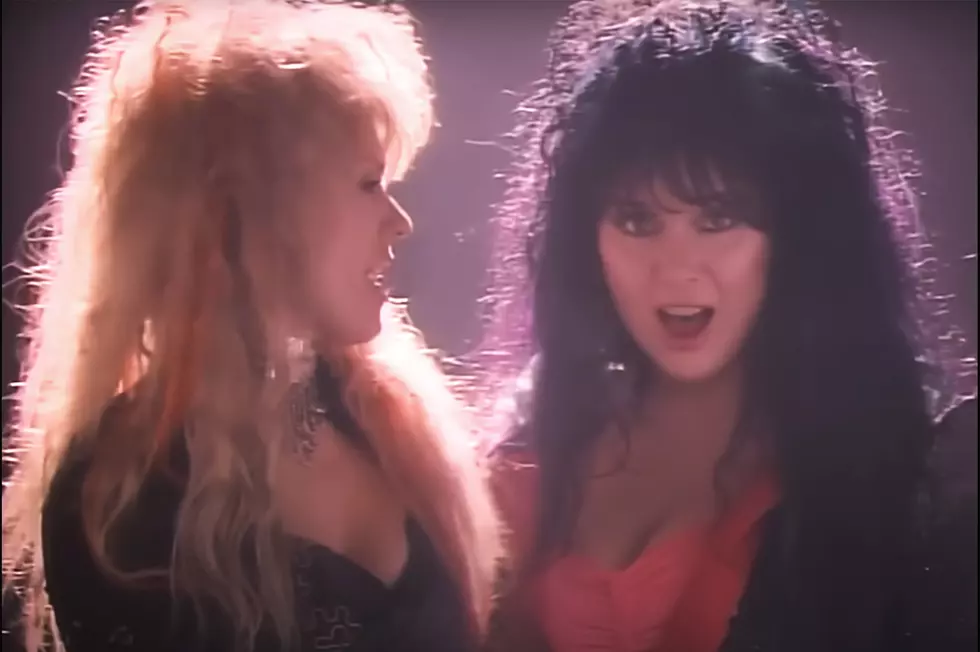 Ann Wilson Recalls 'Devil's Bargain' of 'Heart' Album
YouTube
Heart's Ann Wilson recalled how she and her sister Nancy faced the challenge of working with outside songwriters for their self-titled 1985 album, saying it turned out to be the perfect time to do it.
They were reeling from the failure of their previous LP Passionworks, which had got them dropped from their label, and a major lineup change in the band. In a recent interview with Classic Rock, Wilson admitted that "our expectations were not real high."
Still, she noted that "we had the enthusiasm of Don Grierson, the guy who signed us at Capitol, but we knew that we had to make a hit record or quite possibly we'd find ourselves without a record deal. He had a vision for the band that we hadn't even thought of yet. … At that time they were formulating all this new video world and songwriting world, we were out in the middle of America."
She admitted it took "a couple of bangs over the head with a sledgehammer" to accept the notion of working on other people's songs. "We had previously written everything, [but the] type of stuff we were writing was not the type of stuff that was being accepted by radio," Wilson said. "We really felt uncomfortable about the fact that we'd worked all those years and written all those songs and it took other people's songs to get us No 1s. So it was sort of a devil's bargain."
The gamble paid off, with Heart yielding four top 10 singles including the No. 1 "These Dreams." "Back then, in the extremely egocentric and ambitious '80s, there was that hysterical, desperate, 'We're just gonna do whatever it takes' attitude," Wilson explained. "We did a lot of stuff going after this goal, and I think in the process we forged a pretty amazing group. It just took me a while to get used to the idea of singing other people's songs – of being an interpreter of other people's songs."
She added, "I'm not going to lie to you and say that someone else tied our hands and made us do it. We did it of our own free will. It's just that later on when it became expected of us, that's when we really went, 'OK, this is enough.'"
Bands With No Original Members