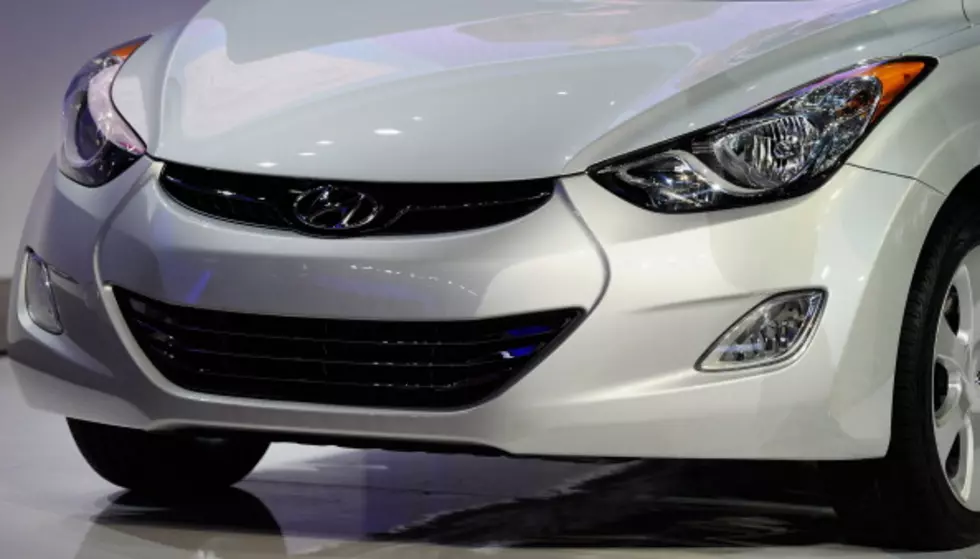 Louisiana Drivers, Millions of Kia and Hyundai Vehicles Being Recalled
Kevork Djansezian/Getty Images
The National Highway Traffic Safety Administration says Hyundai and Kia car companies are recalling some 3.3 million vehicles.
It's all about the risk of fire.
The biggest thing to note in their report is that the car companies are actually asking owners if they have these vehicles not to park them near their homes like in the garage or carport.
The actual request is a "park outside" recall. The fires they are worried about can happen whether you are driving the vehicles or if they are parked.
The 1.6 million vehicles being recalled by Hyundai are the following:
2012-2015 Accent
2012-2015 Azera
2011-2015 Elantra
2013-2015 Elantra Coupe
2014-2015 Equus
2011-2015 Genesis Coupe
2013-2015 Santa Fe
2013 Santa Fe Sport
2011-2015 Sonata HEV
2010-2013 Tucson
2015 Tucson Fuel Cell
2012-2015 Veloster
2010-2012 Veracruz
The 1.7 million vehicles being recalled by Kia are the following:
20144-2016 Cadenza
2011-2013 Forte/Forte Koup
2015-2017 K900
2010-2015 Optima
2011-2013 Optima Hybrid
2011-2017 Rio
2010 Ronda
2011-2014 Sorento
2011-2013 Soul
2010-2013 Sportage
If you are not certain, or if you would like to check out the information, you can click here, for the NHTSA website where you can put in your VIN number for your vehicle to check our all recalls.
If your car is older than 15 years, the NHTSA website will not give you information on recalls, but you can always call your local car vendor for further information.
If you are wondering about what to do about your particle vehicle, you can call your local dealership about getting the fix. Usually, each automotive company will send each car owner a letter in the mail detailing what you can do to get your vehicle fixed at no cost to you.
If you click on this NHTSA tab you will be able to enter your car's VIN number in the event there are any recalls and they will send the information to you.
6 Things That Are No Longer in Cars
Things you don't find in cars anymore.