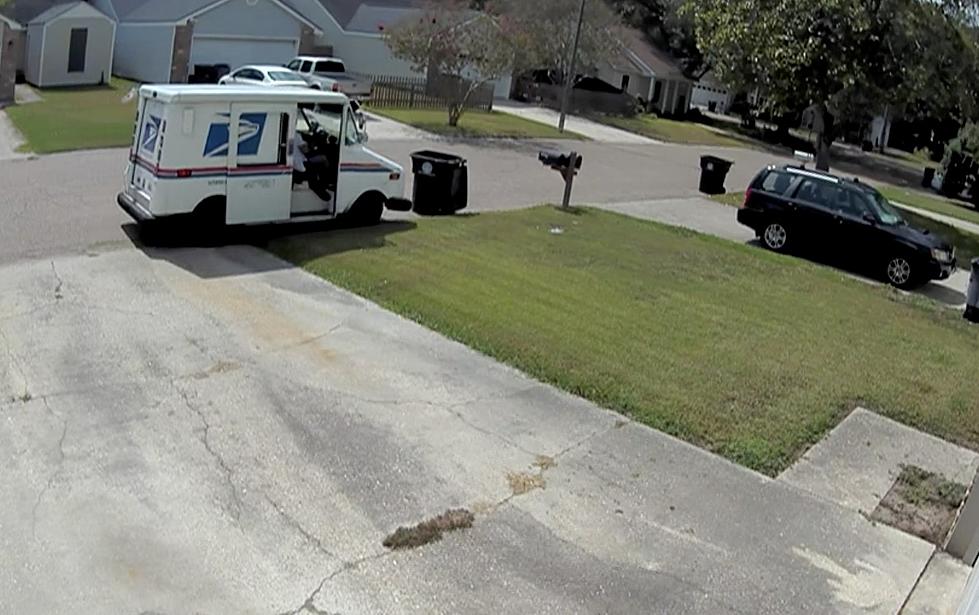 Baton Rouge Mail Carrier Pushes Garbage Can Down the Street With Jeep
WAFB
A mail carrier in Baton Rouge may have some explaining to do after this report.
WAFB-TV spoke to someone who said that the mail carrier pushed her garbage can down the street while he was delivering the mail.
As you'll see in the video below, the jeep approaches the garbage can, and rather than going around it, the driver of the USPS jeep just hits and pushes it down the road.
To be fair, many on social media did note that the garbage can was rather close to the mailbox and may have been "in the way" of the delivery.
The resident who contacted the Baton Rouge television station says that this isn't the first time this has happened.
In a separate video you see the mail delivery person hit the can, and then push it into the yard.
The woman who lives at this address initially thought that it may have been kids in her neighborhood, but as they say, "The cameras never lie."
After reviewing video surveillance from her home, that is when she learned that the driver of the USPS jeep was the one responsible for her garbage can being relocated down the street.
The USPS did see the video which you'll see here, and they say that they are addressing this issue and they will resolve it soon.
You can read more and see additional videos by visiting WAFB-TV.