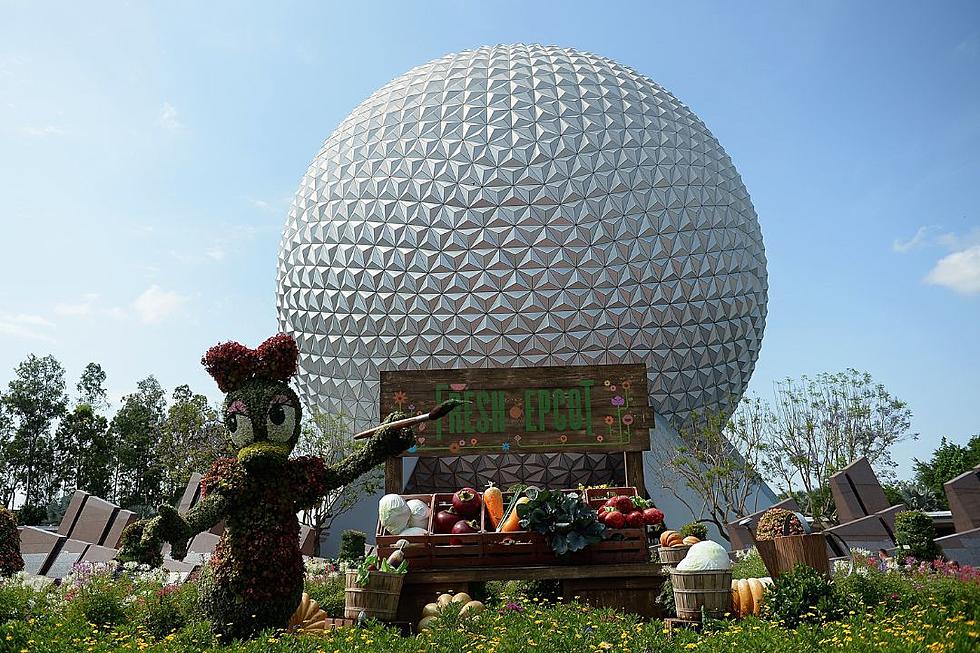 Police Respond to Disney World Confrontation After Woman Claims Man Knocked Her Down in Ride Line: REPORT
Gustavo Caballero, Getty Images
Police responded to a confrontation at Disney World's Guardians of the Galaxy: Cosmic Rewind roller coaster in EPCOT last month after a woman claimed that an older man knocked her down in line.
According to Walt Disney World News Today, the woman, Tiffani, claimed that the man aggressively pushed past her in the ride queue, causing her to fall to the ground and twist her ankle over the Fourth of July weekend.
The man, Michael, was not arrested by police after insisting he did not intentionally push the woman down.
According to a police report released by the Orange County Sheriff's Office of Orlando, Fla., the confrontation took place after Michael returned to the ride line after taking his grandchild to the restroom.
Tiffani reportedly said she "was approached by a woman and a child asking to pass them in line to meet up with their husband." She then suggested that the woman ask her husband to stop and wait for her to catch up.
"Tiffani then heard a man's voice ask her, 'So you're not going to let us pass?' Before Tiffani could respond, the white male pushed her out of the way," WDWNT reports.
Tiffani also claimed that other guests witnessed the incident, though none spoke up or were interviewed by police about the encounter.
READ MORE: Violent Disney World Guest Sends Cast Member to Hospital
Michael told authorities that Tiffani thought he was attempting to cut the line and blocked him from passing.
"[Michael] explained to her that he was passing back through the line because he took his grandson to the bathroom and he walked around Tiffani. [Michael] advised at no point did he touch or push Tiffani," WDWNT reports.
Michael also said that while he made no physical contact, his backpack may have come into contact with Tiffani as he passed her in line.
He also said he was not "walking fast enough through the line to cause anyone to come off-balance or fall down because the line was crowded."
"I don't feel there is substantial evidence to enforce an arrest for battery. At no time was Michael's encounter with Tiffani meant to intentionally cause harm, and if there was contact between the two [it was] unintentional," the deputy who responded to the scene concluded.
Michael and his family reportedly decided to leave the park after the incident, while Tiffani and her family stayed.
Tiffani is reportedly pressing criminal charges despite declining medical treatment for the alleged injury.
25 Not-So-Magical Incidents at Disney Theme Parks
From ride malfunctions to guest outbursts and Animatronic fails, these incidents at Disney theme parks were so not Mickey Mouse-approved.