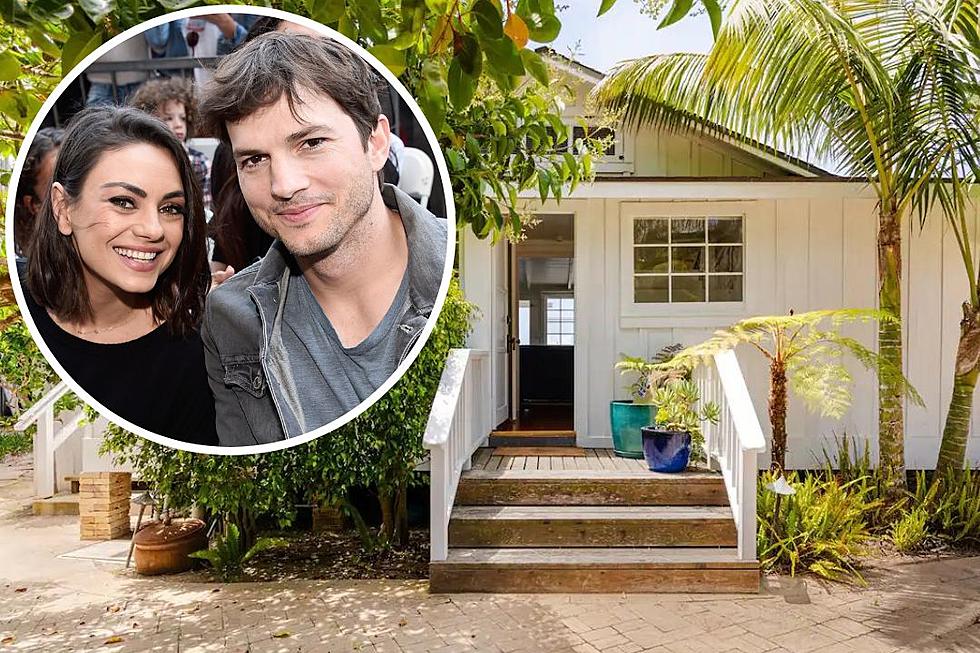 Ashton Kutcher and Mila Kunis Offer One-Night Stay at Their Relaxing Beach House via Airbnb (PHOTOS)
Airbnb / Alberto E. Rodriguez, Getty Images
Ashton Kutcher and Mila Kunis are offering fans a once-in-a-lifetime opportunity: a free stay in their "oceanfront oasis" beach house via Airbnb.
"It's not the craziest idea I've had… Stay with us at our beach house and leave like we're old buds!" Kutcher announced on Instagram.
The cozy beach cottage features a hot tub, two bedrooms, bunk beds, a dreamy view of the Santa Ynez mountains and a private beach. Plus, meals and snacks will be provided to guests.
According to E!, the couple bought the property for more than $10 million in 2017.
READ MORE: Gwyneth Paltrow Offers One-Night Stay at Her Guesthouse Airbnb
"We'll be there to greet you upon arrival and make sure you have everything you need for a fun-filled stay at the beach," Kutcher and Kunis promise, according to the Airbnb listing. They also plan to "capture some content together" with the winning guest.
The luxe beach house's rules include a four-guest maximum, no pets and a strict "no parties" policy. Guests are required to ask the stars' permission before taking any photos or videos inside the home.
How to Book a Stay at Ashton Kutcher and Mila Kunis' Airbnb:
The couple will open their beach house guest cottage in Santa Barbara, Calif., for one night only on Aug. 19.
Booking for the cottage opened Wednesday (Aug. 16) at 10AM PST.
In lieu of a booking fee, Airbnb will make a one-time donation to Thorn, the nonprofit international anti-human trafficking organization co-founded by Ashton.
Notably, Ashton is an investor in Airbnb. Forbes reports he, along with artist manager Guy Oseary, invested in the company as well as other successful startups such as Uber and Skype
Inside Mila Kunis and Ashton Kutcher's Beach House
Take a look inside Mila Kunis and Ashton Kutcher's oceanfront oasis.