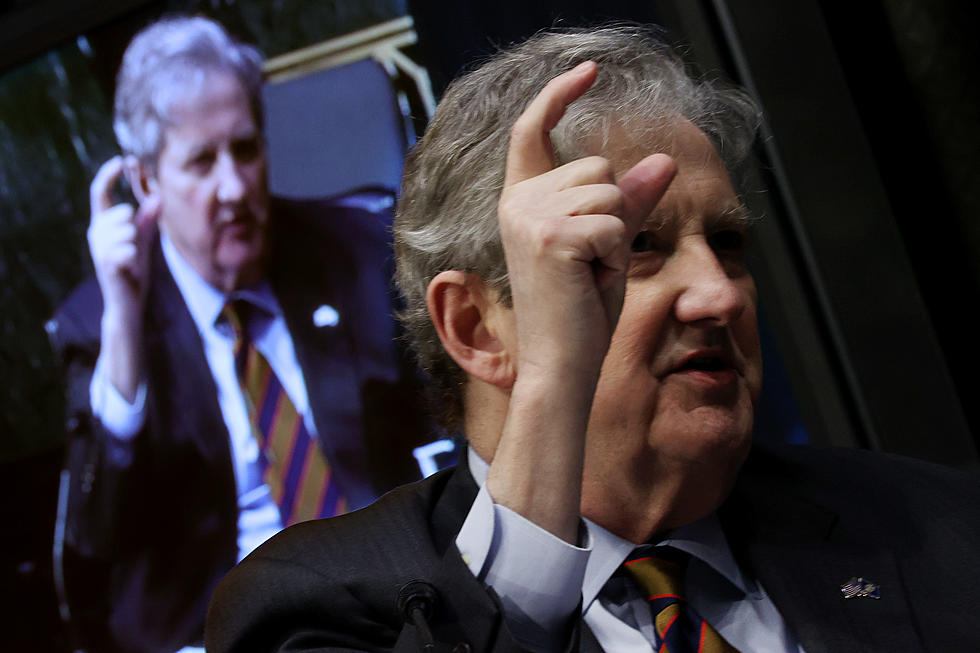 Louisiana US Senator John Kennedy's Best One-Liners
Photo by Chip Somodevilla/Getty Images
US Senator John Kennedy is well-known for his down-home humor and quick one-liners when giving interviews. He's even dropped a few on his regular appearances on KEEL News.  It's very easy to think Senator Kennedy is just a "not too bright" good ol' boy from Louisiana.  But don't be fooled.
Senator Kennedy graduated co-valedictorian from Zachary High School in 1969. He graduated Magna cum Laude from Vanderbilt.  He has a Law degree from the University of Virginia, where he was executive editor of the Virginia Law Review, and was elected to the Order of the Coif. He received a Bachelor of Civil Law degree from Oxford in England where he was a First-Class Honors graduate.
Senator John Neely Kennedy is no country bumpkin. Hidden behind that folksy demeaner, he's extremely intelligent, very insightful and, more often than not, really funny with his observations. 
If you've ever heard an interview with Senator Kennedy, and it doesn't matter the situation, he's not afraid to drop some 'folksy wisdom,' or even some downright zingers. Like this when he was talking about the recent election.  "This election in Georgia will be the most important in history. You have nothing to worry about unless you are a taxpayer, parent, gun owner, cop, a person of faith, or an unborn baby!"
Here's a great collection of quotes just from Sen. Kennedy's appearance on RealAmerica.
So here's a quick look at some of the best all-time quotes from Louisiana's favorite US Senator
Top Quotes from US Senator John Kennedy
Credit Scores in Louisiana CIties
See which Louisiana cities have the best and worst credit scores.