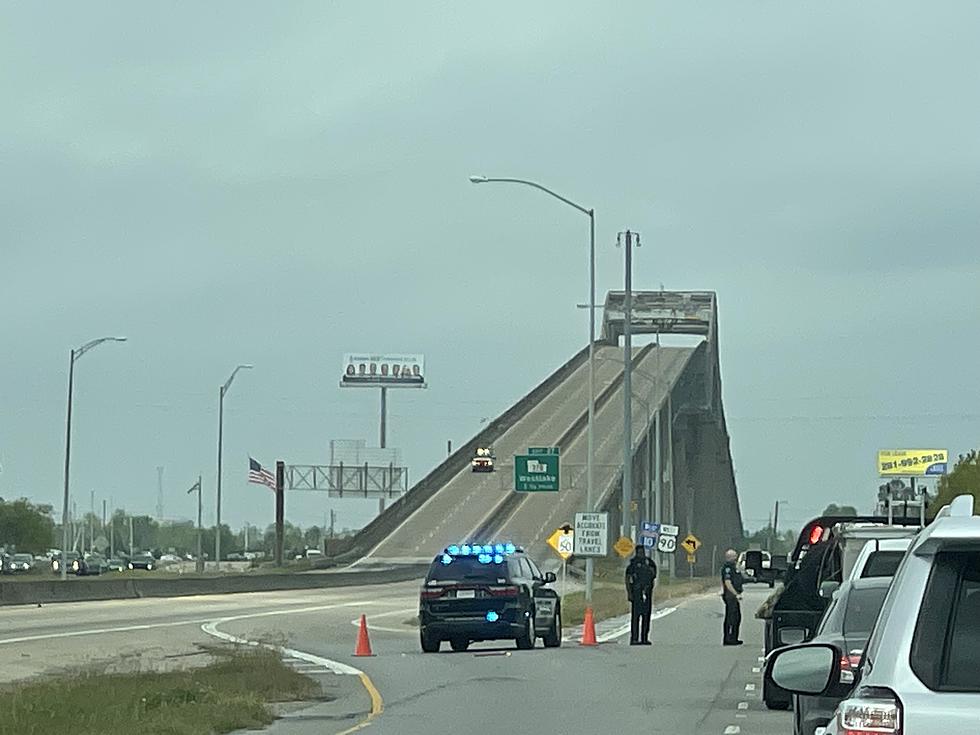 UPDATE: I-10 Bridge In Lake Charles Now Open And Shelter In Place Lifted
staff
(1:15 pm CT) UPDATE: Shelter in place has been lifted, and I-10 has reopened.
Breaking News: The Lake Charles Police Dept. has shut down I-10 in both directions at the bridge. Townsquare Media has learned that there is a chemical release at Bio Lab, so the I-10 bridge has been shut down temporarily, and there is no word yet on when it will reopen.
Our sister station Gator 99.5, was on the scene and told by LCPD that we should be getting a follow-up press release update soon. We received the following information from the LCPD. Here is what is going on:
LCPD advises you to AVOID the area of I10 bridge from I10 WB at Lakeshore to I10WB/I210 EB interchange for the next several hours due to a chem release. Multi Agencies are involved in deterring traffic at this time. OEP is notified.
Traffic is being diverted off of the interstate at Lakeshore Exit.
In addition, according to KPLC, a shelter-in-place has been ordered by OHSEP within a one-mile radius of the facility in Westlake.
7 Interesting Facts About The Atchafalaya Basin Bridge