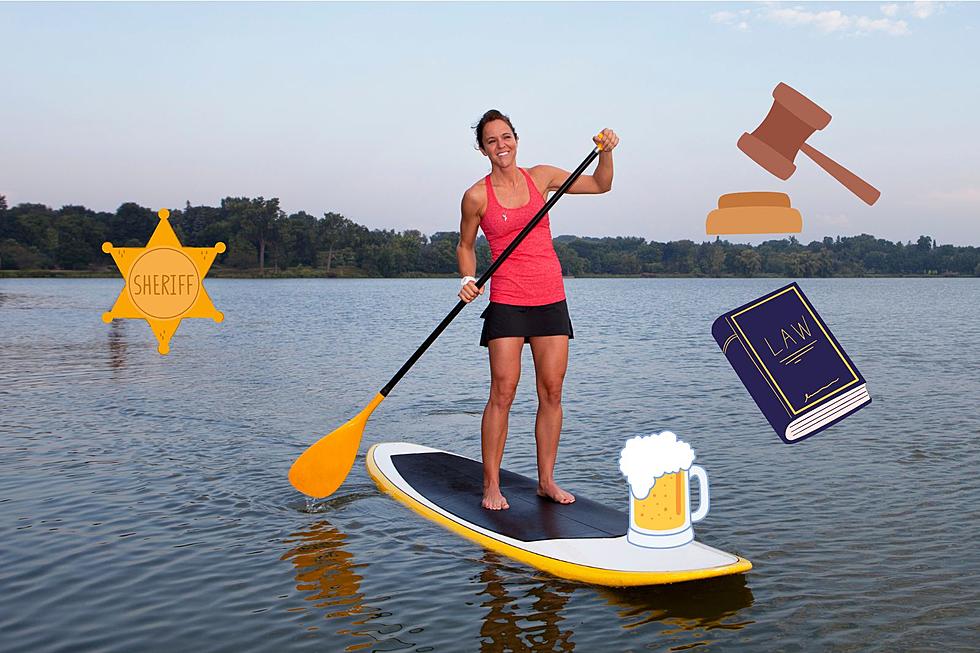 Is it Illegal to Drinking Alcohol on a Paddle Board in Texas?
Canva
When it's hot in the state of Texas a large portion of people love to spend time jumping in the water to cool off or at least being somewhere near water. Swimming, boating, kayaking, paddleboarding are all fantastic ways to cool off. Many of these water activities go hand in hand with having an adult beverage, but what is allowed by law in Texas? 
There are many things that come into play when discussing what is legal and illegal. But what it really boils down to is safety. Are you putting yourself or others in danger when recreating on the water, because if you are putting anyone in danger you can safely assume what you're doing is against the law. There are more specific details featured below in a video published by Texas Parks and Wildlife Boating Education Manager, Kim Sorensen. 
Details Explained by Texas Parks and Wildlife
Alcohol is the leading cause of boating accidents, which is why you always need a sober boat operator when on the water. This includes being in a kayak or on a paddleboard. At any time, law enforcement has the authority to check for boating safety measures and to assess your level of intoxication on the water; if your blood alcohol content is over .08 then you will be arrested.  
Save the Alcohol for the Shore
Every year we hear about alcohol related deaths on the water here in Texas. Texas Parks and Wildlife doesn't want to ruin your party, they just want to make sure you don't become another statistic. Here is more about the rules regarding drinking alcohol on the water from the experts.  
New Texas Driving Laws You Need To Know By September 1st
6 Vehicle Issues That Are Illegal in Texas
Here are 6 vehicle issues that could get you pulled over or a ticket from law enforcement in the state of Texas
3 East Texas Teens Went Missing in August as Did 19 Other Texas Kids
2 families in Lufkin, a family in Jacksonville and a family in Canton are looking for their missing teenager.