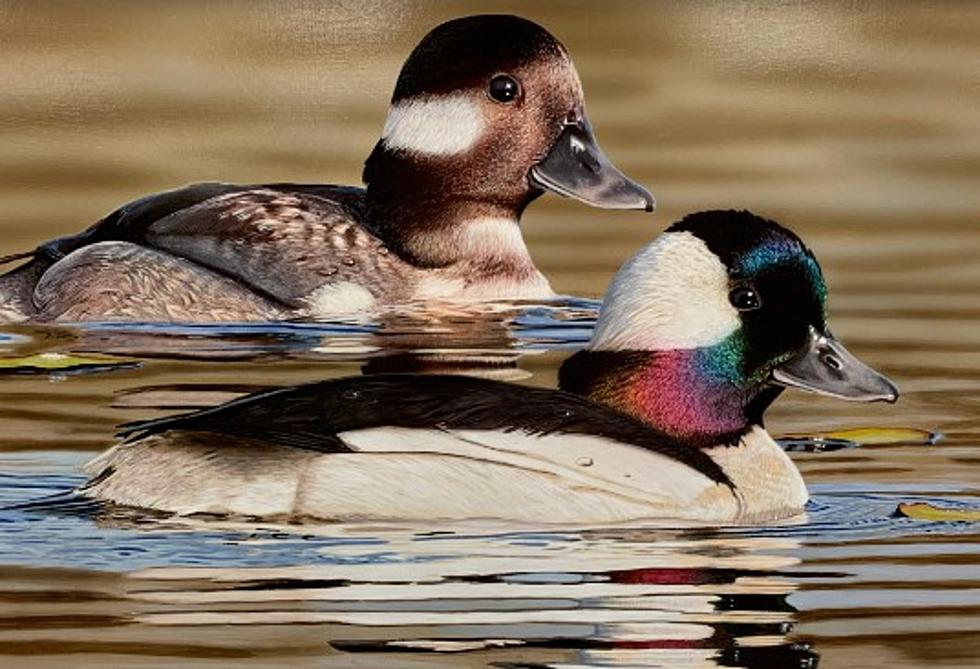 Youth Duck Hunters Rule This Special Weekend In Louisiana
From LDWF
This weekend is something special for the younger hunters in the Sportsman's Paradise!
Deer hunters big day was back on October 24 but duck hunters have continued with their last minute preparations for their big day which will come on November 11 here in our neck of the woods.
Opening day of duck season varies dependent on the side of the state a person wishes to hunt. Louisiana is essentially split down the middle with two separate zones; East Zone and West Zone.
In Louisiana's "East Zone", which as the map shows, is anything east of Arcadia here in North Louisiana, the regular season will run from November 18 to December 3rd.  The season will then split (close) from December 4 through December 15.
Then, the season will re-open on December 16 and continue through January 28.
Here in Louisiana's "West Zone" which applies to most hunters in our area, the regular season will begin next Saturday, November 11 and continue through December 3.
The season will then split (close) from December 4 through December 10.  And the "1st Split" will run from December 11 until January 7.  The season will again split (close) from January 8 through January 12.
The "2nd split" will then run from January 13 through January 21.
However, just like for young deer hunters, Louisiana will extend a special season to all Youth and Veteran duck hunters.
And that time is upon us!  Tomorrow, Saturday, November 4 and Sunday, November 5, here in Louisiana's "West Zone" ONLY those youth and veteran Hunters will have the privilege to hunt ducks.
In Louisiana's "East Zone", ONLY youth and veterans will have special hunting privileges on Saturday, November 11 and again on Saturday, February 3.
According to eregulations.com, these are the rules for youth and veterans on these special hunting days.
Youth Waterfowl Hunting Days
Restricted to youths 17 or younger.

Youths must be accompanied by one adult 18 years of age or older.

Youths must possess a hunter safety certification or proof of successful completion of a hunter safety course.

If the accompanying adult is in possession of hunter safety certification, a valid hunting license or proof of successful completion of a hunter safety course, this requirement is waived for youths younger than 16 years of age.

Adults may not possess a firearm.

Youths may possess only one legal firearm while hunting.

The supervising adult shall maintain visual and voice contact with the youth at all times, regardless of age.

Youths may take ducks, geese, mergansers, coots and gallinules on these days.

Bag limits are the same as regular duck season.

The adult may not hunt ducks on these days.
Veterans Waterfowl Hunt Days
Restricted to persons who served in the active military, naval, or air service who were discharged or released under conditions other than dishonorable, and members of the Armed Forces on active duty including members of the National Guard and Reserves on active duty (other than for training).

Veterans and active duty military personnel must possess a valid proof of service such as DD214 form, Active Military ID, Retired Military ID, Veterans Administration ID, or Veteran designation on their Driver's License, as well as mandatory waterfowl hunting license(s), HIP certification, and federal duck stamp to participate on these hunt days.
The Differences Between Thanksgiving Down South And Up North
There are a number of differences between Thanksgivings down here than those above the Mason Dixon line and we've listed several of them.