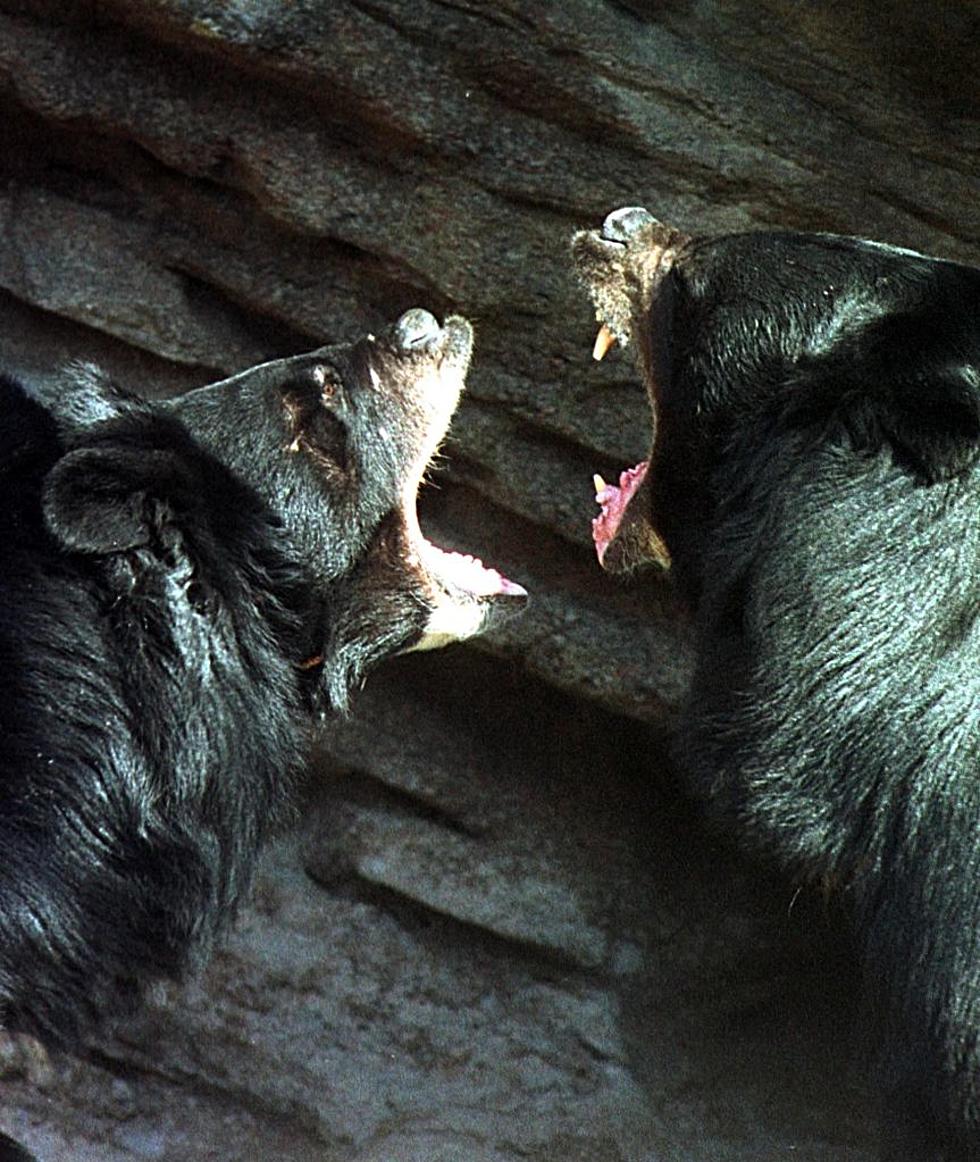 All You Need To Know About Louisiana's 1st Bear Season in Decades
Michael Smith/Newsmakers/Getty Images
The last year a black bear was legally hunted in Louisiana was 1987 and by 1992 the bear was officially placed on the endangered species list.
In an article from brproud.com we learn that in 1992, the black bear population in Louisiana had been drastically reduced to below 400 bears.  Through the activities of the Louisiana Department of Wildlife and Fisheries and a number of conservation organizations, that population in 2015 was reported to have rebounded to over 1,200 bears.
However, for those who regularly contribute to the Louisiana Black Bear Report on Facebook, the number of bears in Louisiana must have grown exponentially over the past 8 years.
Due to the current population of Louisiana Black Bears, and their removal from the endangered species list, the LDWF has just announced the first Louisiana Black Bear Hunting Season which is only about one year away in December 2024.
This Season Will Be A Lottery Hunt And Only For A Specific Area
A story from the Louisiana Radio Network highlights a conversation they had with Louisiana Department of Wildlife and Fisheries Large Carnivore Program Manager John Hanks who stated that this Lottery Bear Hunting Season will be next December in northeast Louisiana, for 16 days and limited to ten hunters.
It will only be allowed in Tensas, Madison, East and West Carroll Parishes, and portions of Richland, Franklin, and Catahoula Parishes.
Hanks said the limit of ten was chosen with the belief that if those killed were all female it would not destabilize the state's Black Bear population. But they hope the majority of the ones harvested are male.
"During the time of the season females should be less active, they should be going to the den. But we're setting it up for worst case scenario cause we don't know, we haven't hunted bears in Louisiana in decades," said Hanks.
Hanks said lottery winners will have to undergo training first.  "And while our hunters are steeped in hunting culture there's not a lot of old-time bear hunters that live in Louisiana," said Hanks.
Not All Louisiana Residents Are Happy With Proposed Low Bear Harvest Limit
In a follow-up article from louisianasportsman.com, we learn that a number of vocal hunters feel the proposed 10 bear harvest is more of an insult than a solution to the growing bear population in Louisiana which some believe have become a true nuisance.
Their story included a conversation with hunter, Eric Ferrington, who's comments reflect the feelings of many on social media.
"I think 10 bears is not nearly enough," he said. "Between Sicily Island and Harrisonburg right now, I have six bears on camera everyday. Ten wouldn't even create any relief whatsoever."

Ferrington described the bear population in Tensas Parish as "overrun."

According to Ferrington, he cannot bait deer without the bears disturbing the feed or destroying feeders.

"I've had seven deer feeders destroyed this year," he said. "All were full of corn at the time, and I was not even aware we had a bear in the area or I wouldn't have put them out."

Between the bears and the hogs finishing the bait, it cost Ferrington an estimated $1,200 worth of corn. Bears have robbed corn from metal canisters at his camp. Bears also damage deer stands and camps themselves.
LDWF commissioners state that the proposed 10 bear maximum  for 2024 was reached through "scientific measures", LDWF's John Hanks does add that "These limits could change yearly."
So, even though the proposal doesn't meet all hunters' expectations, at least the problem is being addressed and LDWF is open to adjustments if warranted.
To see the complete NOI, go to https://www.wlf.louisiana.gov/assets/Resources/Publications/Commission_Action_Items/Bear-Hunting-Areas-Seasons-Rules-Bag-Limits-NOI--Amended.pdf.
Public comment on the NOI will be accepted through Feb. 5, 2024, at 4 p.m. and can be submitted to LDWF Large Carnivore Program Manager John Hanks at jhanks@wlf.la.gov or 318-343-8325.
Popular Veterans Day Restaurant Discounts
Here are some of the great deals Veterans and military retirees can get on Veterans Day this year.