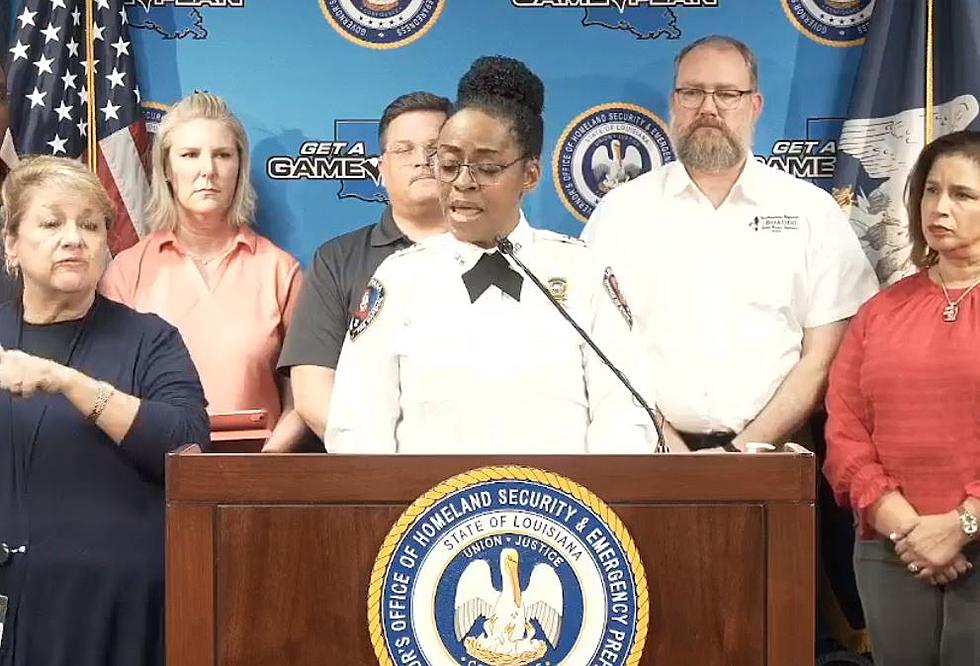 State Fire Marshal Gives Update On Beauregard Parish Wildfires
Facebook Video
Fires have been causing major destruction in some areas of Beauregard Parish over the last 24 hours after a fire was started in the area of Merryville and Singer.
The State Fire Marshall and GOHSEP (Governor's Office of Homeland Security & Emergency Preparedness) held a press conference on Wednesday afternoon to address the community and give us an update on the containment of the fires.
Agencies from all over the state have been working tirelessly and nonstop throughout Tuesday evening into Wednesday to battle wildfires after extreme heat has turned much of the parish's landscape into kindling.
Casey Tingle, Director of GOHSEP, as well as Felicia Cooper from the State Fire Marshalls Office, and many other officials were in attendance at the briefing.
Throughout the press conference, each individual stressed the importance of the STATE-WIDE BURN BAN throughout the ENTIRE State of Louisiana. These fires are due to the hot, dry, and humid summer we are experiencing this summer.
As of the Press Conference, 10,000-12,000 acres have burned between Singer and Merryville with flames over 300 feet tall in some areas. There have been evacuations issued, both mandatory and voluntary, evacuations in the area.
This morning, the Governor's Office of Homeland Security & Emergency Preparedness activated the state emergency operations center so they can process any requests for support for the fires in Beauregard Parish and surrounding areas. Those requests include any necessary equipment, personnel, supplies, etc. that are required to help provide the support needed to extinguish the fires.
We also have found an update that was sent out by the local agency Today's Country 105.7/KVVP Radio. They had a representative on the scene and were able to give an update:
Watch the entire Press Conference HERE:
Ten Things You Can Do Besides Stressing