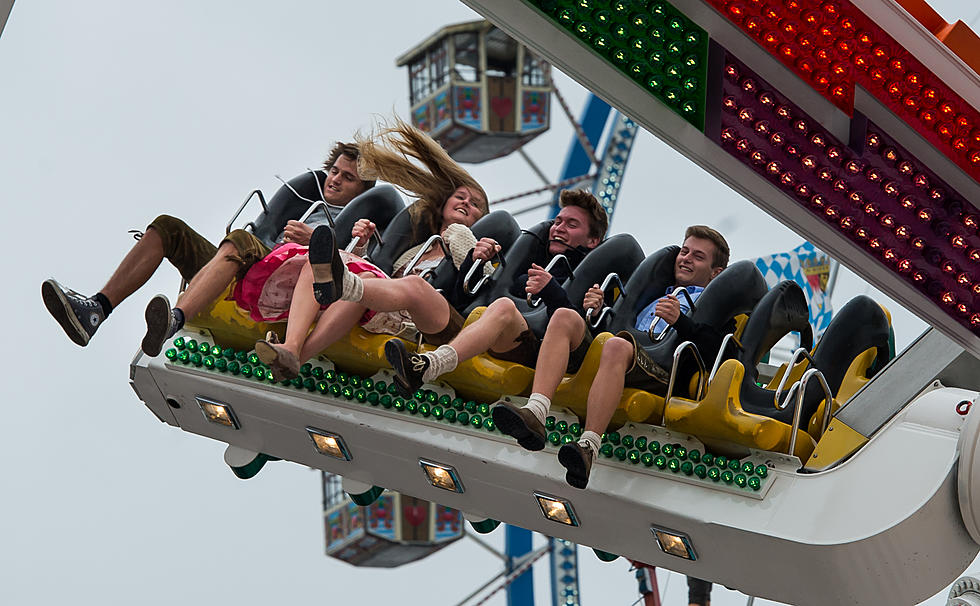 Coushatta Family Fun Day Carnival Set For This Weekend In Kinder, La
Carnival Rides (Getty Images)
Coming up this weekend, Coushatta Casino Resort in Kinder, Louisiana will be holding its annual Coushatta Family Fun Day Carnival for three days in a row. Here is a chance to bring the whole family out for a fun time and enjoy a ton of events going on.
The Coushatta Family Fun Day Carnival gets underway this Friday, April 14th, 2023, and runs through Sunday, April 16th in the pavilion parking lot right behind the Coushatta casino in Kinder, Louisiana.
The carnival will open up on Friday at 6:00 pm and runs until 11:00 pm that night. According to the Coushatta Casino website, there is a ton of events going on this Saturday other than the carnival. Here is the list of all events scheduled for this Saturday, April 15th,
CAR SHOW

Registration 8am-10am
Prizes to the top 75 entrants

Carnival rides from Texas Born Amusements 10 am-11 pm
Petting Zoo from the Red Oak Farm - Lake Charles featuring their newest arrival, Beck, the kangaroo.
Coushatta Cornhole Classic
Face Painting by Altitude Trampoline Park
Celebrity Race 2:45 pm
Open Class 3:30 pm
Live Entertainment

Analog 6 pm-7:30 pm
Coushatta Exhibition 7:30 pm
Three Sheets 8 pm-9:30 pm
Louisiana Express 9:30 pm-11 pm
Then on Sunday, they will have the Carnival rides open from 1:00 pm until 10:00 pm Plus they will also have the SCCA Autocross from 10:30 am until 4:00 pm.
So plan on having a great weekend out in Kinder with a ton of things to do.
Things People Not From Louisiana Always Get Wrong About Louisiana