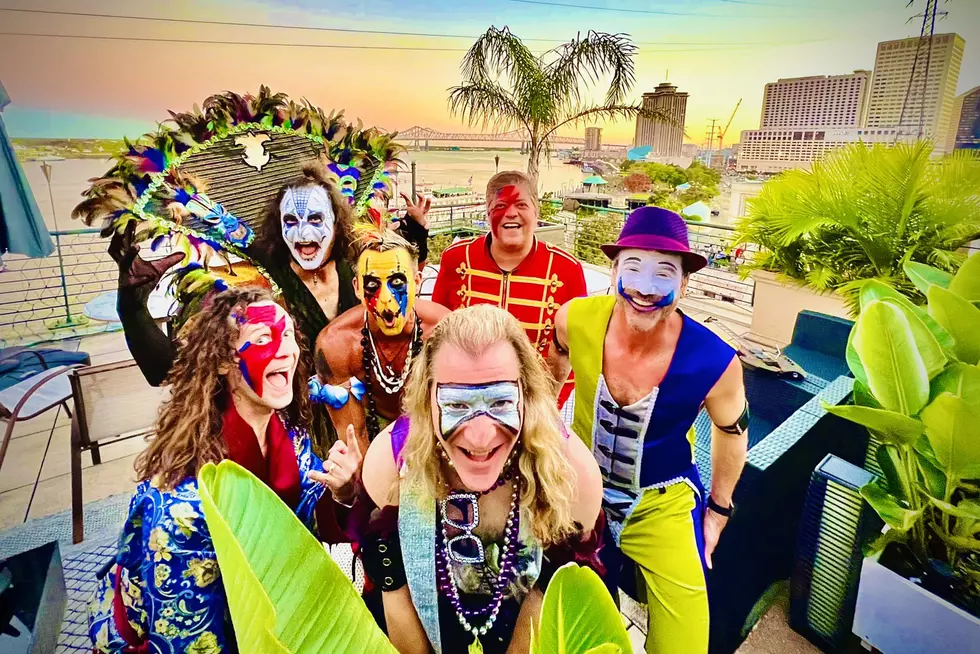 Bag Of Donuts To Play Final Cowboy Block Party Of The Season
Jerry Christopher
It's hard to believe but the McNeese football season is already coming to an end. This Saturday, the pokes will have their final game of the season as they host the Lamar Cardinals from Beaumont, Texas at Cowboys Stadium in Lake Charles.
With that being said, the last Cowboy Block Party will take place this Friday evening at the grove located on the corner of Common and McNeese streets in South Lake Charles.
It has been a great year of great entertainment for fans and students to enjoy as they got them ready for game day. Some of the great entertainers they had this season included The Chee Weez, Three-Thirty-Seven, Band Of Heathens, Wayne Toups, and LA ROXX. There is still one more left.
This Friday night, the Bag Of Donuts is set to perform for the Cowboy Block Party. If you have never seen the Bag Of Donuts before, then do yourself a favor and clear your calendar, and plan to attend.
Want to know more about the bag of Donuts? According to their website,
Along with their flair for kabuki make-up and extravagant costumes, the four New Orleans natives cover songs in a style they have branded as Superpop: Any song popular from any era.

 

New Orleans Magazine named them one of the most popular local acts while also receiving "Cover Band Of The Year" honors by Offbeat magazine in 2016, 2017, 2018, and 2019.
Don't miss the Cowboy Block Party this Friday night. The gates open at 6:00 pm and the music starts at 7:30 pm. The vent is FREE to attend and open to all ages. Bring your chair, your blanket, and your favorite beverages, and get ready to end the season in style!
We will see you at the grove located on the corner of Common and McNeese streets in South Lake Charles Friday night!
The block party is brought to you by Legacy Jewelers, Lake Charles Toyota, Chick-Fil-A, and the McNeese Athletic Foundation. We would like to give a huge shout-out to all the sponsors for another great year of entertainment.
Louisiana Foods For Game Day