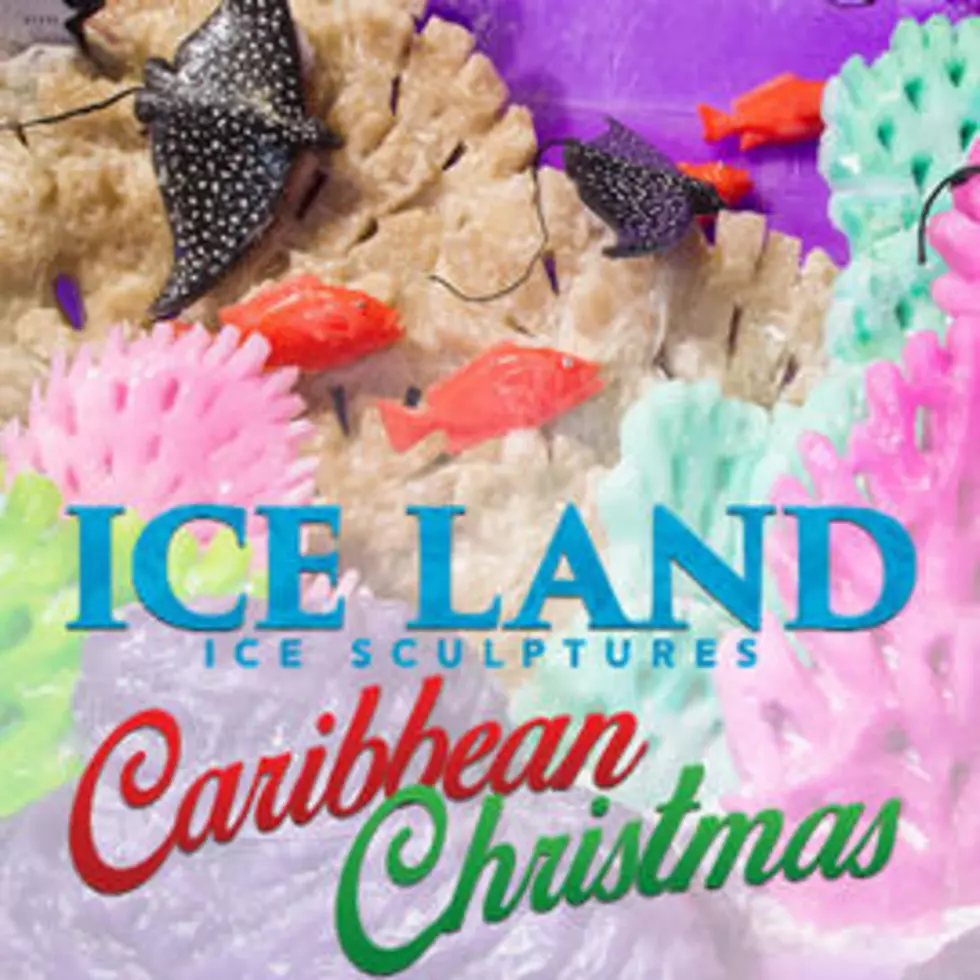 Ice Land Returns To Moody Gardens Galveston, TX
staff
This holiday how does a Caribbean Christmas grab ya in the great state of Texas? There is probably one place on earth where you can experience 9-degree temperatures in a tropical paradise all at the same time. Ice Land at Moody Gardens Galveston, Texas. It all starts with 2 million pounds that are transformed into magnificent ice sculptures featuring flower gardens, dolphins, hammerhead sharks, schools of colorful fish, and much more.
The world's greatest ice carvers from Harbin, China fly all the way to Galveston and spend months carving giant blocks of ice into magical works of art. These amazing ice carvers create some of the world's biggest sculptures. To give you an idea of how amazing their ice carving skills are and how much work goes into their sculptures, check out some highlights from the 2020 Harbin China Ice Festival.
Ice Land at Moody Gardens is on a slightly smaller scale in a specially designed insulated tent the size of about 28,000 sq. ft. Inside the structure maintains 9 degrees temperatures to insure the ice sculptures remain spectacular. This year will be extra special because this is the first time since the pandemic that Ice Land has opened. The holiday theme this year is ICE LAND: Ice Sculptures, A Caribbean Christmas, and it opens on November 18-January 7.
For Ice Land tickets, Moody Gardens Galveston Resort & Hotel, and attraction packages click, here. Look for great deals like 20% off passes for First Responders (police, fire, and EMS), military passes, and Mommy Wednesday. Below see amazing Ice Land ice scultures and themes from years past.
LOOK: Stunning vintage photos capture the beauty of America's national parks
Today these parks are located throughout the country in 25 states and the U.S. Virgin Islands. The land encompassing them was either purchased or donated, though much of it had been inhabited by native people for thousands of years before the founding of the United States. These areas are protected and revered as educational resources about the natural world, and as spaces for exploration.
Keep scrolling for 50 vintage photos that show the beauty of America's national parks.