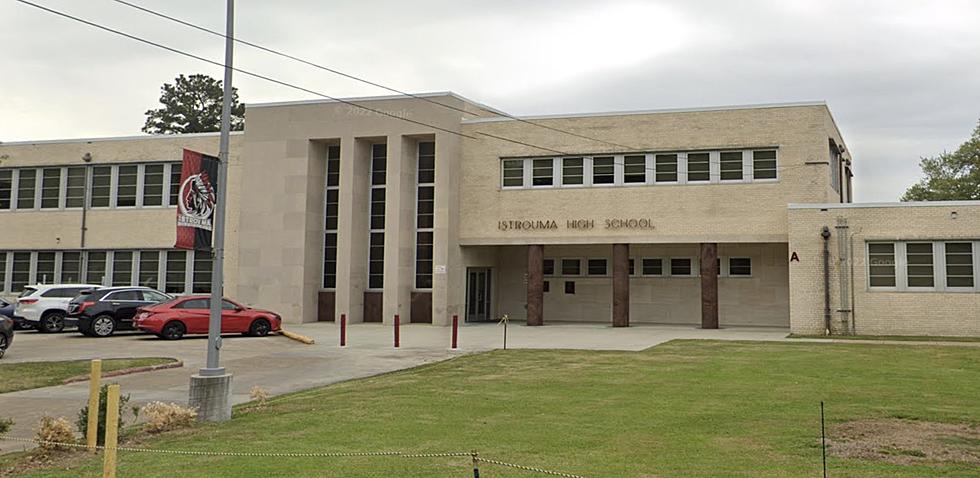 High School Coach in Baton Rouge, Louisiana Accused of Raping Student, Placed on Leave
Credit: Google Maps
BATON ROUGE, La. (KPEL News) - A health teacher and track coach at Istouma High School in Baton Rouge has been placed on leave after being accused of raping a student in a closet at the school.
School and police officials are aware of the accusations and have confirmed that there is an investigation, according to media reports. An arrest warrant has been issued for Johnnie Butler, 41, who is facing two counts - one of third-degree rape and one of prohibited sexual conduct between an educator and a student.
Via The Advocate:
An arrest warrant application for Johnnie Butler, a health teacher and track coach at Istrouma High School, says the victim told East Baton Rouge Sheriff's deputies that Butler had texted her to meet him at a specific part of campus. Once she arrived, the victim said Butler began to kiss her and pushed her into a closet, the document says.

The victim said she "froze and could not say anything because she was in a state of shock," telling detectives that Butler pulled her pants down before raping her.

The document noted that a sexual assault kit was performed at a nearby hospital.
The circumstances surrounding the meeting have become clearer as the investigation has progressed, and Butler also admitted to police that he deleted messages between himself and the victim before being interviewed by the East Baton Rouge Sheriff's Office.
The victim noted that she and Butler had been "communicating via phone for approximately two weeks," but that she had known him for over a year.

Security footage from the school obtained after the interview showed Butler inside the school's gym with the victim at the time text messages showed he had asked her to meet, the document says.
EBRSO spokeswoman Casey Rayborn Hicks told The Advocate that detectives are communicating with Butler's attorney, and are trying to convince him to turn himself in. Hicks said Butler "served as a reserve officer for EBRSO from December 2021 until last week," The Advocate reported.
Butler has been placed on leave pending an investigation, according to East Baton Rouge Parish Schools spokesman Ben Lemoine.
Huge Deals to Be Had in Seize the Deal Auction
Whether you are looking for something for your sportsman, or you need something new to spruce up your home, you will find something to bid on during this auction.
Louisiana's Most Gripping Urban Legends