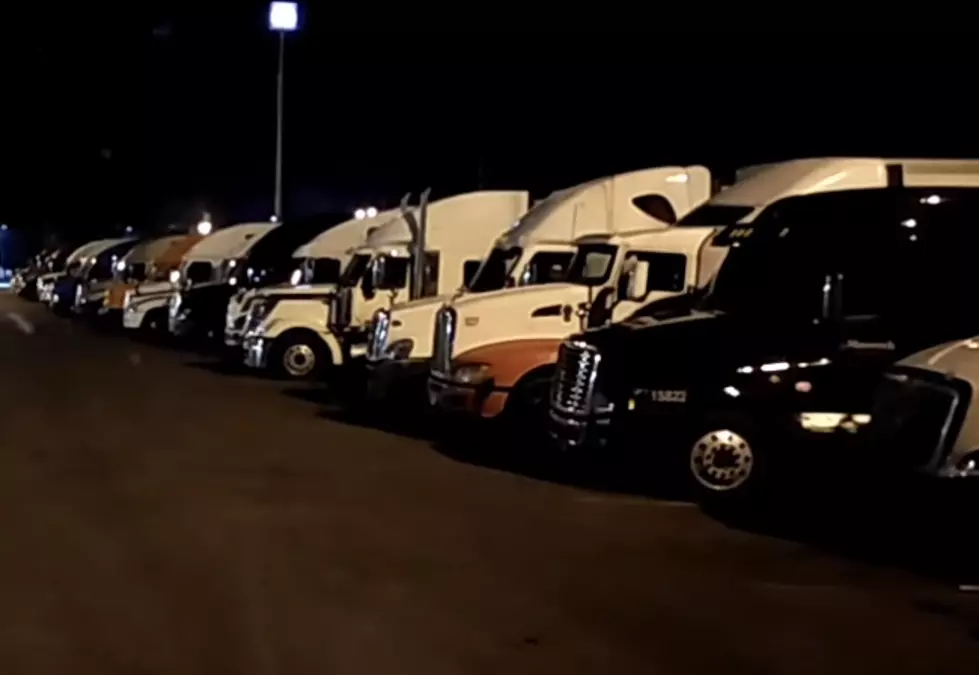 Help Out Louisiana's Truck Drivers During the COVID-19 Threat
trucker 900 via YouTube
Truck drivers across the United States are some of the many unsung heroes of this coronavirus threat. Those professional drivers are truly hauling the freight when it comes to supplying and stocking the shelves of our hospitals, clinics, favorite stores, and retailers. But like many of us, truckers find themselves in a rather precarious predicament because of the coronavirus threat.
Namely, drivers are having a difficult time finding "trucker friendly" stops and services along their routes. Think about it, restaurants and dining rooms are closed. It's also really hard to put a big rig through a drive-thru lane at a fast food joint too. Oh, and there is a little matter of needing a bathroom break too.
Here's how we can help our brothers and sisters of the big rig. First, if your business can accommodate large truck traffic and provide services such as food and bathrooms please let the Louisiana Motor Transport Association know. Just drop them an email and they will let their member drivers know where to find you.
Second, if you happen to see a truck driver parked in a parking lot near a restaurant with a drive-thru lane. Please ask the lady or gentlemen if you can "drive-thru" on their behalf since their rigs won't fit and most restaurants don't allow walk-up customers at a drive-thru window.
No, you don't have to pay for their meal but when you consider that driver likely supplied the store where you bought toilet paper or the hospital where they are treating the sick you might suddenly realize that the price of a burger and drink is a small one to pay for all the important work those drivers are doing.