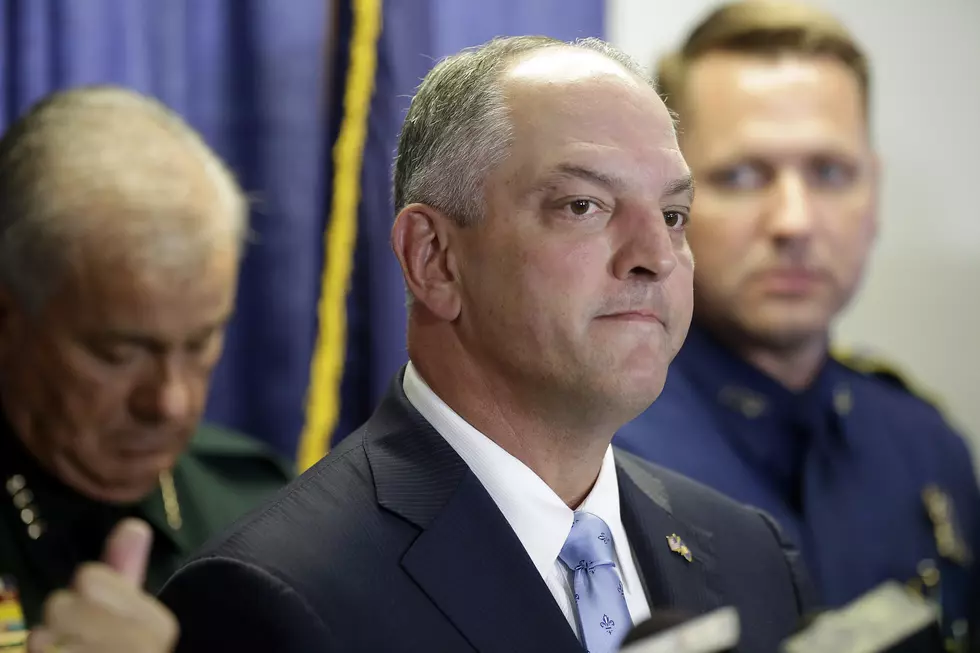 Governor Edwards To Hold COVID-19 Press Conference Today
Joshua Lott/Getty Images
Governor John Bel Edwards will take the podium today in Baton Rouge to discuss the state's COVID-19 cases and whether or not Louisiana will move out of Phase Two of reopening the economy.
It's not looking good for the state to move onto Phase Three, though. On Friday, the Louisiana Department of Health announced the highest number of hospitalized patients (2,069) with COVID-19 during the pandemic. Yesterday, they reported 1,402 new cases and 45 deaths.
The press conference is scheduled for 3:30pm today, and Gov. Edwards will discuss the latest figures on cases, hospitalizations, and deaths. The current modified Phase Two executive order the state is under will expire tomorrow. Today, we will learn whether we are moving to Phase Three or staying put where we are.
Other topics of the meeting will include the state's continued plan of distributing COVID-19 vaccines to residents and news that a very limited number of vaccines are being sent out this week to all 64 parishes for healthcare workers.
Enter your number to get our free mobile app
LOOK: Just some of the photos that capture the historic year that was 2020