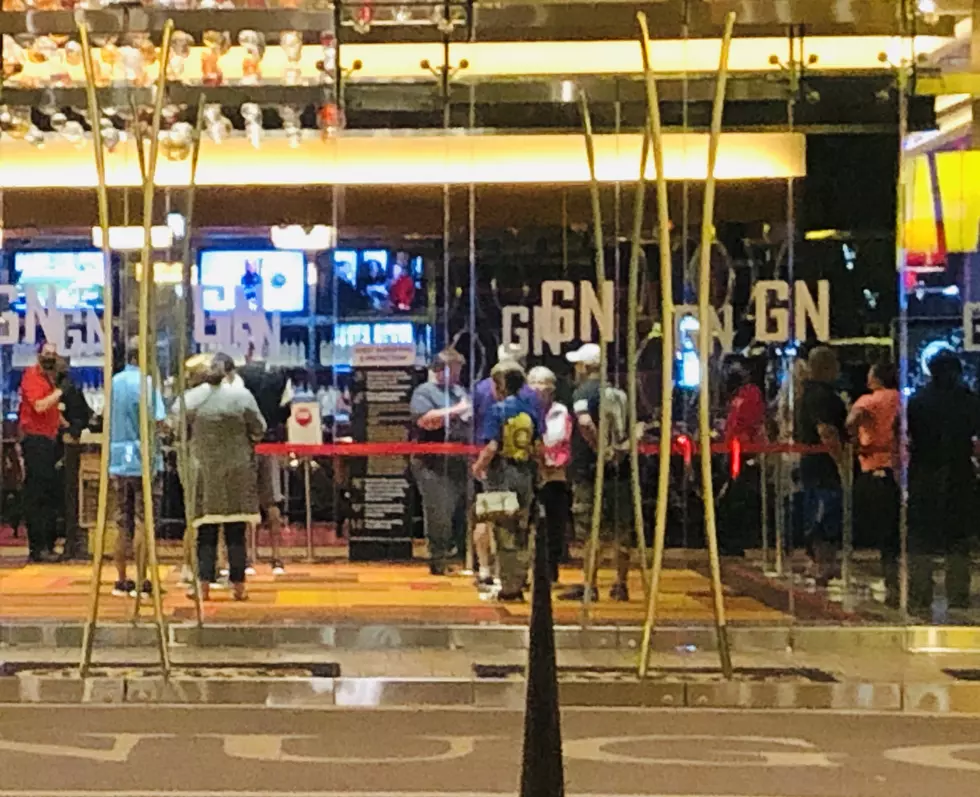 Golden Nugget Lake Charles On Strike Two from Fire Marshal
Golden Nugget Line (Photo by Mike Soileau/TSM)
We have all seen the pictures and heard stories of the inside of the casinos. Some stories depict patrons doing the right thing, while others say it's slam-packed like sardines. The vast property has a lot to offer visitors who want to get away for a weekend or even a few hours. They have everything from gaming, to food, to their giant outdoor oasis of a pool area.
The pool area seems to be the topic of choice for the Louisiana State Fire Marshal. The Golden Nugget is now reportedly on strike number two for violating the rules and regulations put in place by the state. The crowds gathering in the pool area of the casino resort have been found to be in violation.
Statements issued by the Nugget to KPLC talked about how they are working to further employee training for the new guidelines. They also told KPLC they are continuing to work with the Fire Marshal's office to train managing the large crowds and how to promote better social distancing in the areas that are usually jammed up with patrons.
Guests visiting the pool must be staying in the Nugget's hotel and be wearing a wrist band issued that day by the pool attendees. Head counts are now being done each hour to make sure they are not going over the 50% capacity put into place by the state.
Will a third strike mean the Nugget has to close? Not necessarily. The Fire Marshal will base a third strike on whether the violation is a continuation of previous issues or a new issue that perhaps the Nugget was unaware of or missed.
Enter your number to get our free mobile app
Ten Country Songs You Didn't Know Had Line Dances