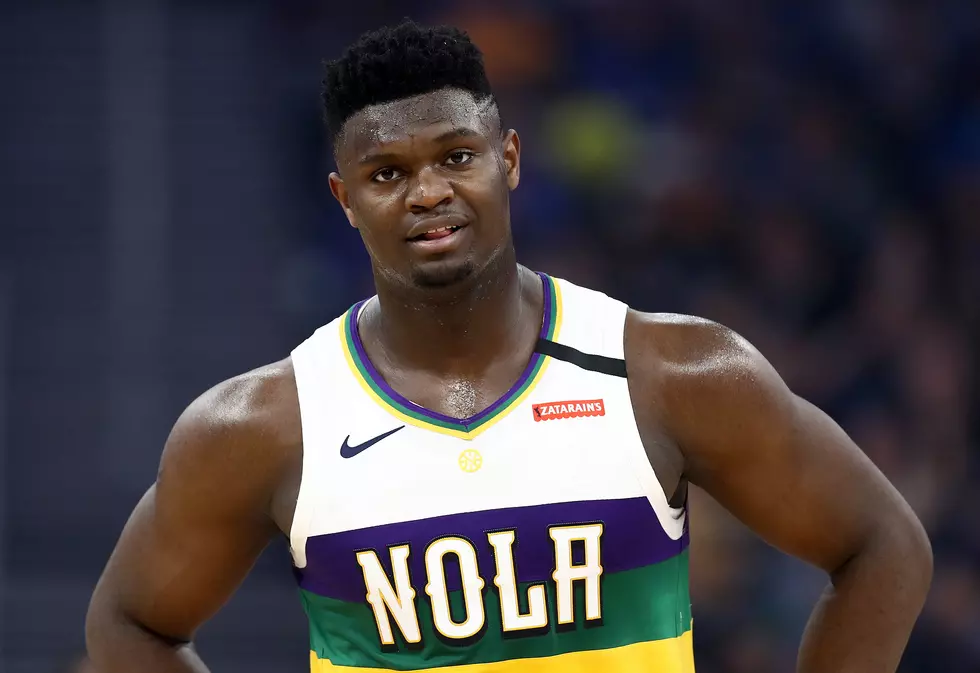 Former Pelicans Star Rips Zion Williamson On ESPN
Photo by Ezra Shaw/Getty Images
He was supposed to be the one. He was supposed to transform the New Orleans Pelicans, and the whole NBA. Zion Williamson was supposed to dominate the league with double-doubles for a decade.
But none of that has happened...and it doesn't look like it ever will.
There is a legendary video of Pelicans staff members losing their minds when the team won the NBA Draft Lottery, because they knew that meant they were going to get Zion with the number one overall pick. Just look at how these folks reacted, believing they just got a generational talent...
The Pelicans did use that top pick in 2019 to draft Zion out of Duke. Which made total sense. He was a McDonald's All American in high school, and during his lone season of college basketball he won a mountain of awards. In one year at Duke, he won the National College Player of the Year, ACC Player of the Year, ACC Athlete of the Year, ACC Rookie of the Year, AP Player of the Year, Sporting News College Player of the Year, and was a consensus First Team All American. That's not even the full list.
It made perfect sense to take him at number one.
But his pro career got off to a rocky start. He tore his meniscus during the pre-season his rookie year. That delayed his pro debut until January of 2020. The season was ultimately paused, but even with the adversity of the COVID pause, and early season injury, Zion made the NBA's All Rookie First Team.
In his second year, Zion became an All Star, and challenged multiple NBA records. But during the off season between his second and third year, Zion fractured his foot. That injury required surgery. Originally it was expected that he would be back by the start of the year. Then that was extended to December, but when he wasn't ready then, it became the All Star break. But now, after the All Star break, there's still no Zion.
Worst part about this? He hasn't been with or around the team during his recovery. Which became an even bigger story during the All Star break, when one of the new additions to the Pelicans said he hasn't even heard from Zion.
The Pels traded for CJ McCollum to pair with Zion. McCullum has grown into one of the 50 best players in the NBA, and is a clear team leader. But during the All Star break he mentioned in an interview that Zion hasn't talked to him since he came to the Pelicans.
That set off former Pelicans star, and former teammate of Zion, JJ Redick.
Here's what Redick said when he called out Zion on ESPN:
Check Out These Mouthwatering Photos of Barbecue in Jefferson, Texas
The 45-minute drive from Shreveport is worth it when the barbecue is this good.
25 Obscure Facts You Probably Don't Know About Louisiana
Louisiana is a weird and wild place. Some of our state's history is way stranger than fiction! Test yourself to see if you are a Bayou State expert!