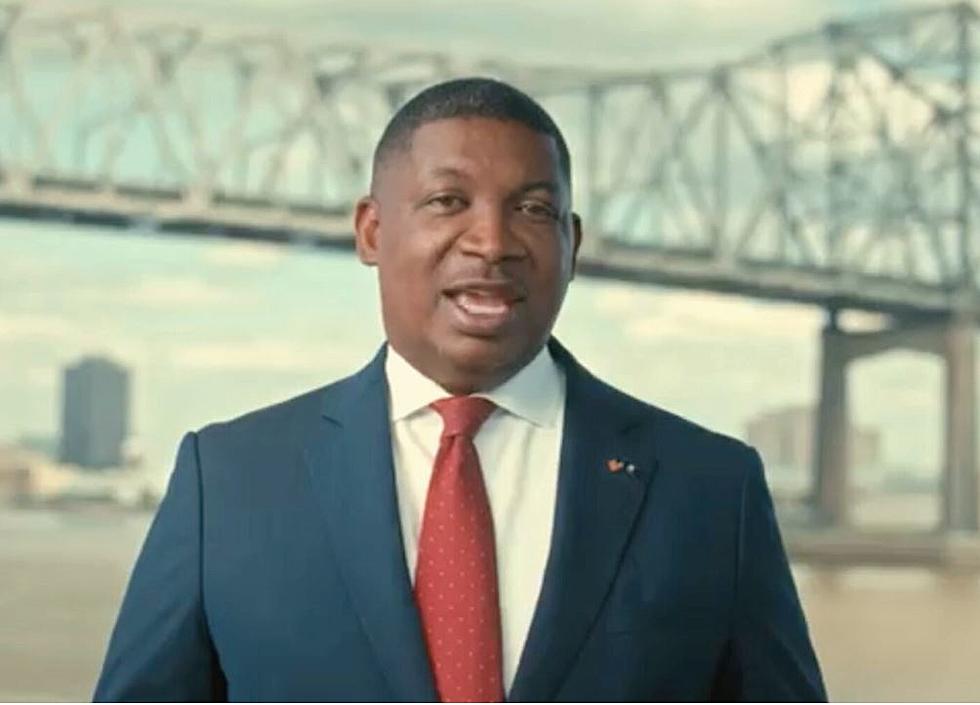 Former Louisiana Department of Transportation and Development Secretary Shawn Wilson Announces Run for Governor
Shawn Wilson, submitted photo
LAFAYETTE, La. (KPEL News) - And just like that, the first major Democrat has announced a run for Louisiana governor.
Nearly three weeks ago, Shawn Wilson stepped down from his post as the Secretary of the Louisiana Department of Transportation and Development ahead of what many expected to be a run at the Governor's Mansion. Early Monday morning, Wilson made it official on Facebook.
When you open the link Wilson shares, it takes you to his newly created Shawn Wilson for Governor Facebook page where it reads:
Let's build bridges | Candidate for Louisiana Governor | Former Sec. Of LA DOTD | Proud dad and PapaDoc to two Cher-Bebes

 
Wilson hopes to succeed John Bel Edwards after the Amite Democrat is finishing up his second term in office. Wilson himself has been serving as the head of DOTD for the same time that Edwards has served as Governor - about seven years.
Dr. Shawn Wilson has been the most effective DOTD secretary in state history," Edwards said in a statement that was reported by KPEL News. "Despite tremendous challenges with state revenue, devastating hurricanes, and the unprecedented impacts of COVID-19 on our workforce and supply chain, Shawn has tackled important infrastructure projects that were previously only talked and dreamed about for decades. From the biggest, most high-profile projects along major interstates to less glamorous but equally important rural infrastructure," Edwards added, "he has worked tirelessly to unleash our economic potential and improve quality of life for everyone in our state by making major improvements to our roads, bridges, ports, rail system, flood control, and more.
Wilson joins a governor's field saturated with Republicans - Attorney General Jeff Landry (the presumed frontrunner), State Treasurer John Schroder, Senator Sharon Hewitt, State Representative Richard Nelson, and Xan John - as well as Independent Hunter Lundy (attorney) and the first Democrat to announce his candidacy - Danny Cole.
Wilson has released the following statement:
In the simplest of terms, a bridge is a pathway over an obstacle.  Louisiana has its fair share of obstacles standing between where we are today and the state that we can be tomorrow, and the only way we'll get to the other side is if we have leaders who will build bridges; not burn them," said Wilson. "I've spent my career bringing people together to tackle tough issues for Louisiana. I've worked for four different governors for over 25 years. I know the challenges our state is facing, and I know what it'll take to overcome them. Louisiana needs a Governor that'll build bridges; not burn them. That's the kind of leader I've been, and that's exactly the kind of Governor I promise to be. My family and I look forward to hitting the campaign trail and earning every vote.
If Wilson were to become the next governor of Louisiana, he would be the second black governor in the state's history. Pinchney Benton Stewart Pinchback was Louisiana's 24th governor and was actually the first African-American governor in the United States, according to BRProud.com. Pinchback, born in Georgia in 1837, was a free man who went on to become captain of the Union army during the Civil War. The Republican later worked his way up the Louisiana political ladder by becoming a state senator, was chosen to be Senate Speaker Pro Tempore, became the first Black lieutenant governor in state history, and served as the state's governor for one month while a disputed gubernatorial election was determined.
The History Behind Lafayette's Street Names
We drive them on a daily basis. Some are smoother than others. Some we use more frequently than others. Some randomly start, end, and/or change names. They're the streets of Lafayette. The names behind many of these streets have interesting histories. We take a look at where those names come from and the impact their namesakes have had on the city and the parish.
See the Must-Drive Roads in Every State