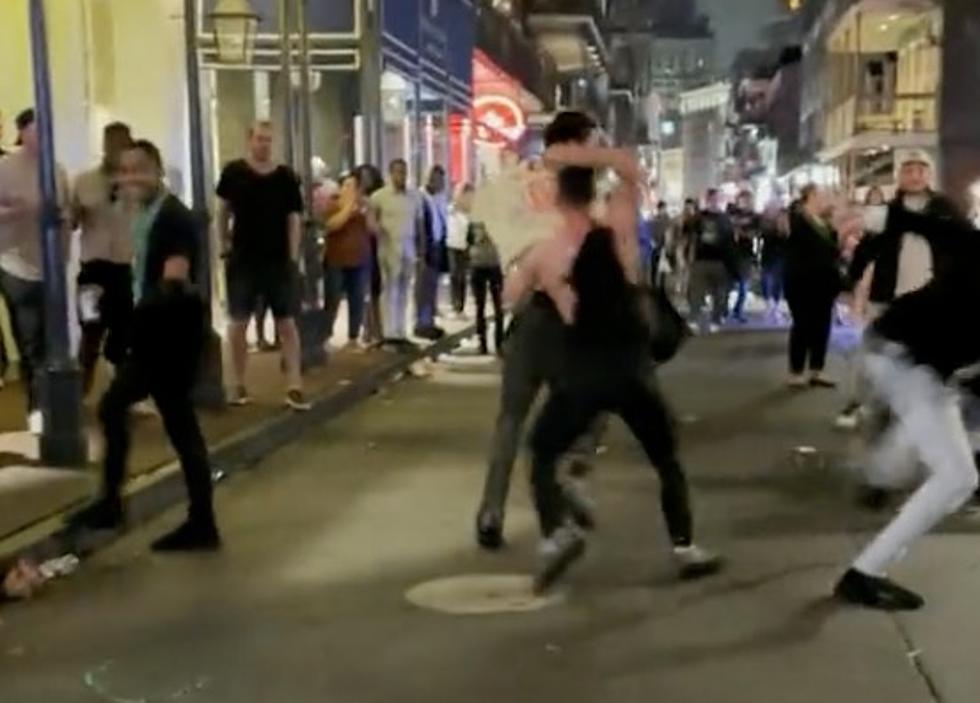 Fight Erupts on Bourbon Street, Ends With Gunfire [VIDEO]
Twitter
How scary is this?
Videos on social media show a huge fight in New Orleans on Bourbon Street and it ends with a shot fired.
While no one appears to have been shot in these videos, this does not diminish the fact that someone opened fire on this busy roadway in New Orleans.
You can see a few guys fighting in the middle of the road and moments later you hear gunfire and people screaming.
For a city that we love so much, it's sad to see what it and other cities have become in recent years.
Has the violence in various cities deterred you from visiting? We can discuss this in the comment section on the social media page that linked you to this story.
READ ON: See the States Where People Live the Longest
Read on to learn the average life expectancy in each state.