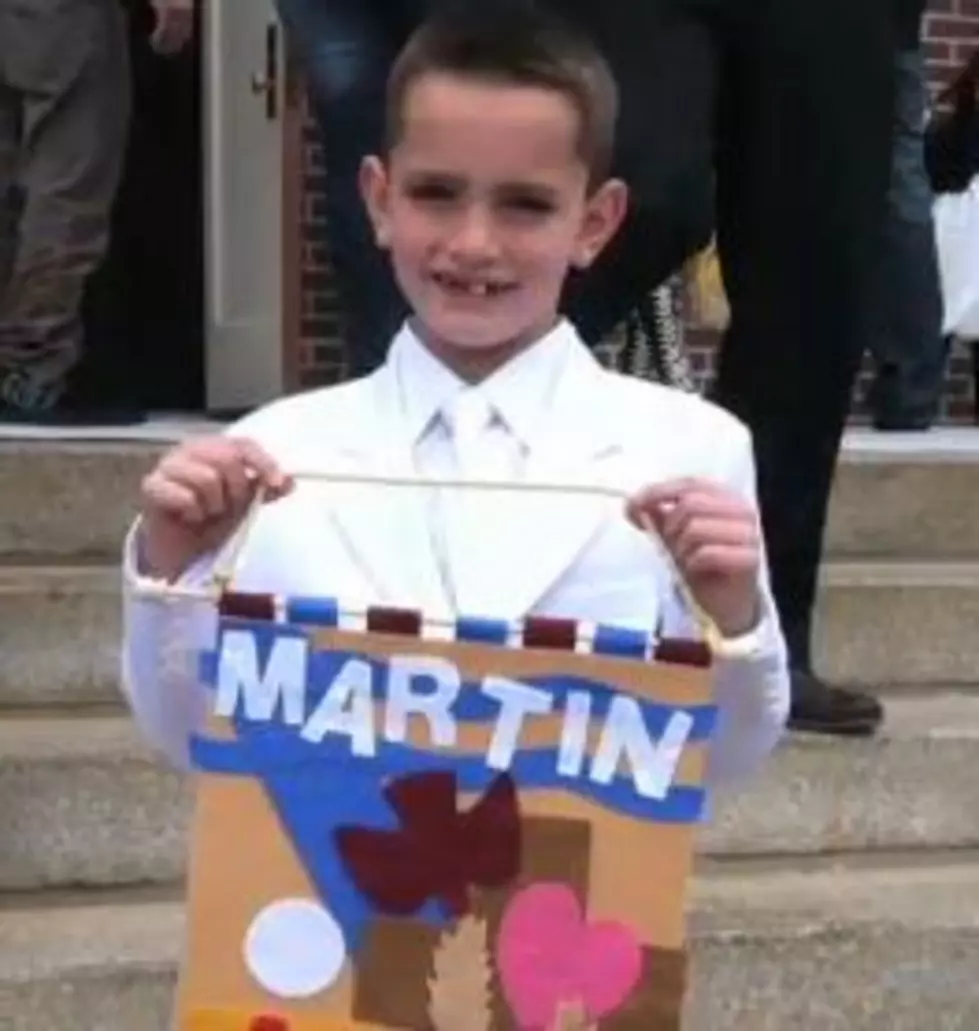 Father of Eight Year Old Bombing Victim Releases Letter
youtube
A part of Bill Richard's life is missing, it's his eight year old son Martin. Martin was one of the three victims of yesterday's Boston Bombing. In his grief Bill has issued a statement to the press.
Bill himself had a ball bearing removed from his leg. The bomb dispersed ball bearings through the crowd. This bomb was built to take as many lives as possible. Martin was one of those victims. The part  that really gets to me is what is not contained in the statement. There is no hate, no vengeance anywhere in the statement. There is only a request for prayers and privacy. The prayers we can guaranty, hopefully the privacy will follow. here is the statement.
"My dear son Martin has died from injuries sustained in the attack on Boston. My wife and daughter are both recovering from serious injuries. We thank our family and friends, those we know and those we have never met, for their thoughts and prayers. I ask that you continue to pray for my family as we remember Martin. We also ask for your patience and for privacy as we work to simultaneously grieve and recover. Thank you."