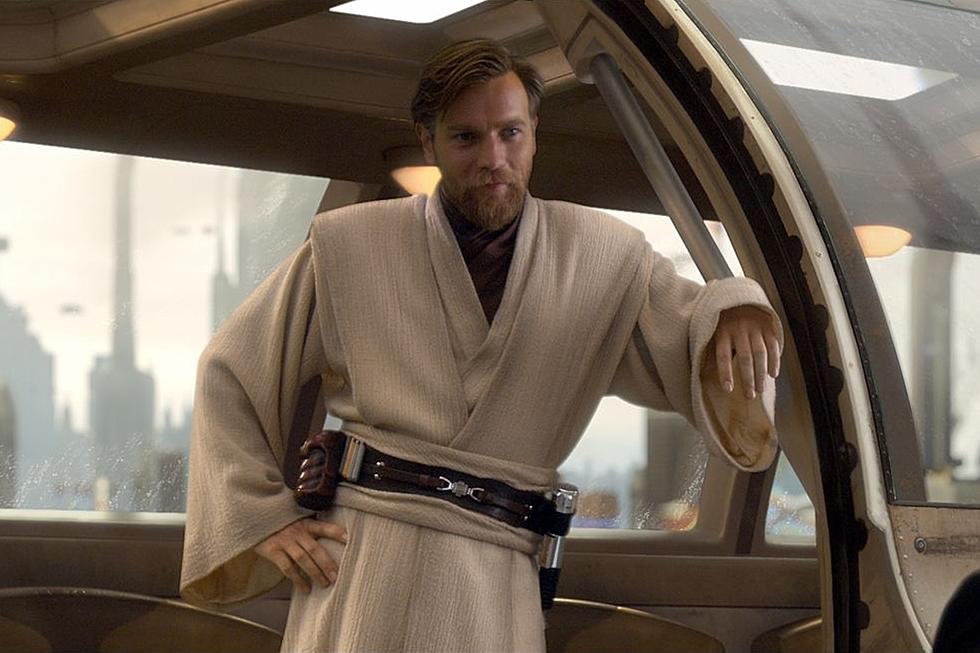 Ewan McGregor Wore His Old Jedi Robes For His 'Obi-Wan' Camera Tests
Lucasfilm
Although it's been delayed somewhat by behind-the-scenes creative changes and that little matter of a global pandemic, the Disney+ Obi-Wan series is finally getting ready to start shooting. And Obi-Wan himself (Ewan McGregor to his friends in our non-Star Wars galaxy) says he is "very excited about it."
McGregor recently appeared on the Happy Sad Confused podcast to promote his new travel series The Long Way Up. Near the end of the interview, the conversation turned to Obi-Wan, which McGregor said has been a long time coming — "four, maybe five years" in his estimation since he and Lucasfilm first began discussing the idea. The reason he's so excited is primarily working with director Deborah Chow, and because he's getting to follow the template set by The Mandalorian, which McGreegor thought "was really good." (Obi-Wan will utilize some of the same pioneering technology.)
In fact, McGregor visited the set of The Mandalorian to do a camera test for Obi-Wan, and, in a surreal moment, found his old Obi-Wan costume waiting for him. As he told the story:
It was kind of a funny moment walking on set, because it was a lot of Mandalorian crew. And I walked on, and for me it was a big moment. I walked into the dressing room and there were my beige cloaks and my wraps and belts and boots. It was like 'Oh my god.' It was my old costume, it was amazing.
Look, if McGregor's actually trying on Jedi robes, this thing is happening and you are officially allowed to get excited about it. Disney+'s Obi-Wan series is expected to premiere at some point in 2022.
Gallery — Every Star Wars Movie, Ranked From Worst to Best: