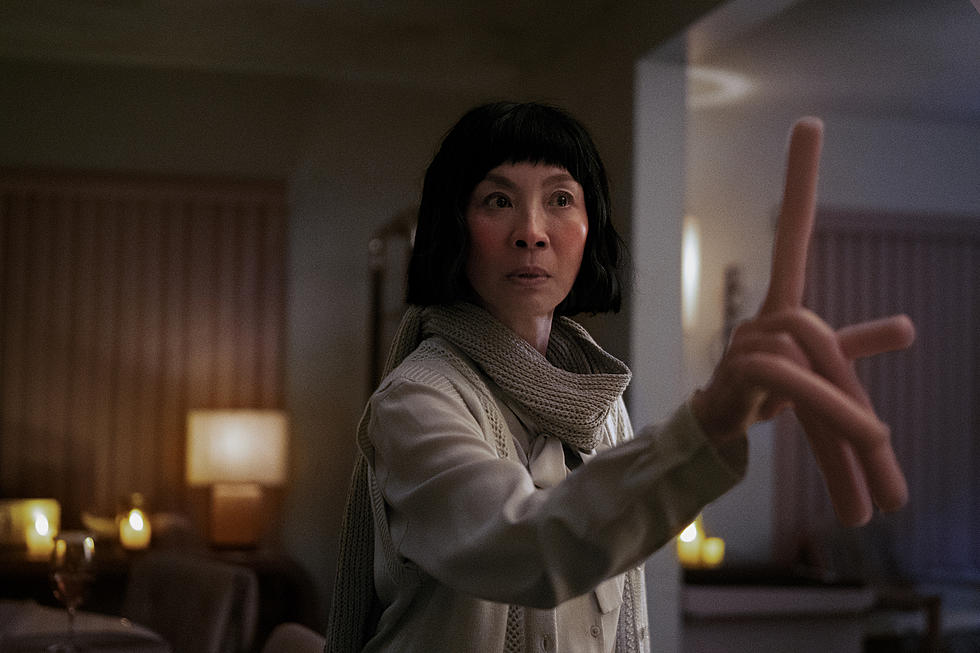 'Everything Everywhere All at Once' Wins Best Picture Oscar
A24
Maybe the title Everything Everywhere All at Once was a premonition, referring to how the film was going to do at the Academy Awards.
Ultimately, the multiversal comedy became the top prizewinner at the 95th Academy Awards. It took home seven Oscars — including Best Picture. It also won Best Director and Best Original Screenplay for the Daniels, and it almost swept the acting categories, winning Best Actress (Michelle Yeoh), Best Supporting Actress (Jamie Lee Curtis), and Best Supporting Actor (Ke Huy Quan). (The only acting prize it didn't win was Best Actor, which went to Brendan Fraser in The Whale.)
The film triumphed over a very competitive field of nominees: Steven Spielberg's The Fabelmans, James Cameron's Avatar: The Way of Water, Baz Luhrmann's Elvis, Martin McDonagh's The Banshees of Inisherin, All Quiet on the Western Front, Tar, Top Gun: Maverick, Triangle of Sadness, and Women Talking. And it capped off a huge night for the film; all the aforementioned wins plus Best Editing.
READ MORE: The Worst Oscar Best Picture Winners Ever
The single best moment of the entire night might have been Ke Huy Quan's acceptance speech for Best Supporting Actor, which included the line that is sure to go down in history "Mom, I just won an Oscar!" You can watch his entire speech below:
Everything Everywhere All at Once joins the decade's other Best Picture winners so far: 2020's Nomadland, and 2021's CODA.
For the full list of this year's Academy Award winners, click here.
The Best Oscar Best Picture Winners Ever
More than 90 films have earned the title of Best Picture from the Academy Awards. These are the best of the best.