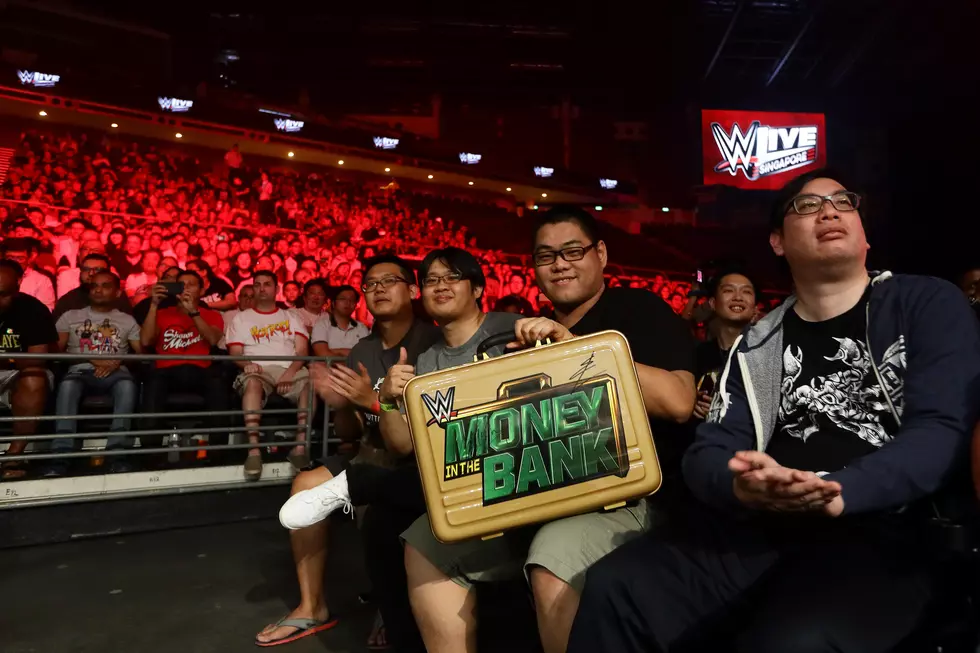 Every Successful WWE Money In The Bank Cash In Ranked
Getty Images for Singapore Sport
One of the most exciting pay-per-views that WWE puts on annually is their Money in the Bank event. The main focus of the show is to give one male, and one female, competitor a contract that they can use to hold a Championship match whenever they want. That contract is kept in a briefcase, and it's called (appropriately) the Money in the Bank Briefcase.
The contract is awarded through a ladder match, where the briefcase is suspended above the ring, and whoever climbs the ladder and takes possession of the briefcase first, wins it.
But the Money in the Bank, or MITB, contract didn't always have it's own PPV event. It was originally a part of Wrestlemania, but the construction of the match, and prize for the victor remained the same. The other big change to the MITB match, has been the addition of a Women's Money in the Bank match. The Women's match follows the same rules as the Men's match, including the contract at the end.
But winning the contract doesn't mean you're automatically getting the Championship. The winner still has to pick the perfect time to "cash in" their contract for a match. If the winner of the contract picks the wrong moment, they can lose the match, the contract, and the shot at the Championship.
So let's look at the successful cash ins, and rank them out...
Every Successful WWE Money In The Bank Cash In Ranked