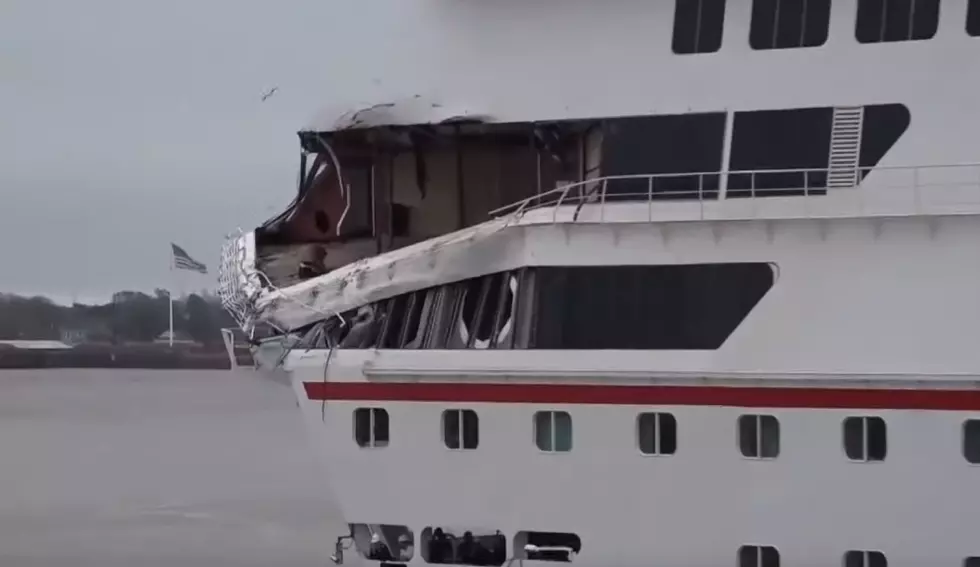 Damaged Carnival Cruise Ship Stuck in New Orleans, Departure Time Uncertain
WWLTV via YouTube
The ship was set to leave the Port of New Orleans at midnight, but it remains docked.
Despite the massive gash in the rear of the ship, passengers boarded the ship on Sunday with a change of itinerary.
Carnival sent an email to passengers letting them know of the new itinerary. The first stop in Cozumel would be moved from Tuesday to Friday.
According to Carnival representatives, six guests received minor injuries.
Crews spent Sunday working to fix the massive hole in the ship.