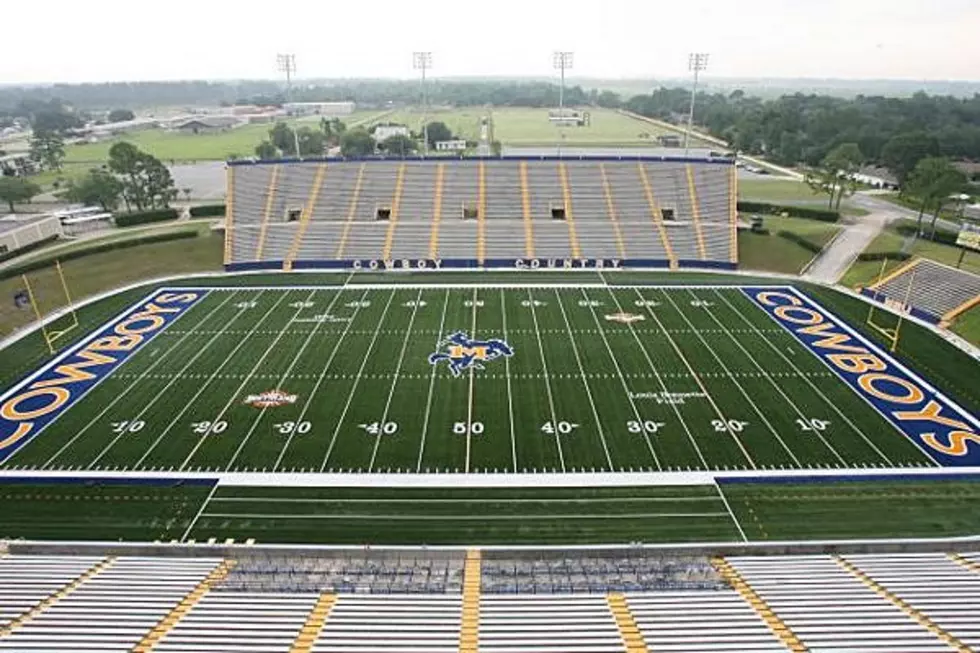 Cowboys Fall at Oklahoma State
McNeese University
McNeese traveled to Stillwater on Saturday and fell to the Oklahoma State Cowboys 56-14. The Pokes dropped to 1-1 on the year while OSU improved to 2-0.
Oklahoma State led 28-0 at the half, but McNeese began to move the football in the third quarter. Cody Orgeron hit D'Andre Hicks for a 16-yard touchdown. In the 4th, Marcus Foster scooped up a fumble and returned it 32 yards for the final McNeese score. MSU was held out of the end zone twice in the second half at the one-yard-line.
The McNeese offense finished with 318 yards. Orgeron completed 11 of 22 passes for 151 yards and led the team in rushing with 89 yards. Trevor Begue had five catches for 69 yards, Hicks also had 69 yards receiving on three catches. It was another good night for kicker Bailey Rabor. He averaged 44.6 yards a punt and had six downed inside the 10. Chris Livings recorded a sack leaving him just 8.5 from the school record.
The Pokes are back in Cowboy stadium next Saturday to face the defending SWAC champion Alcorn State Braves. Kickoff will be at 6:00pm.