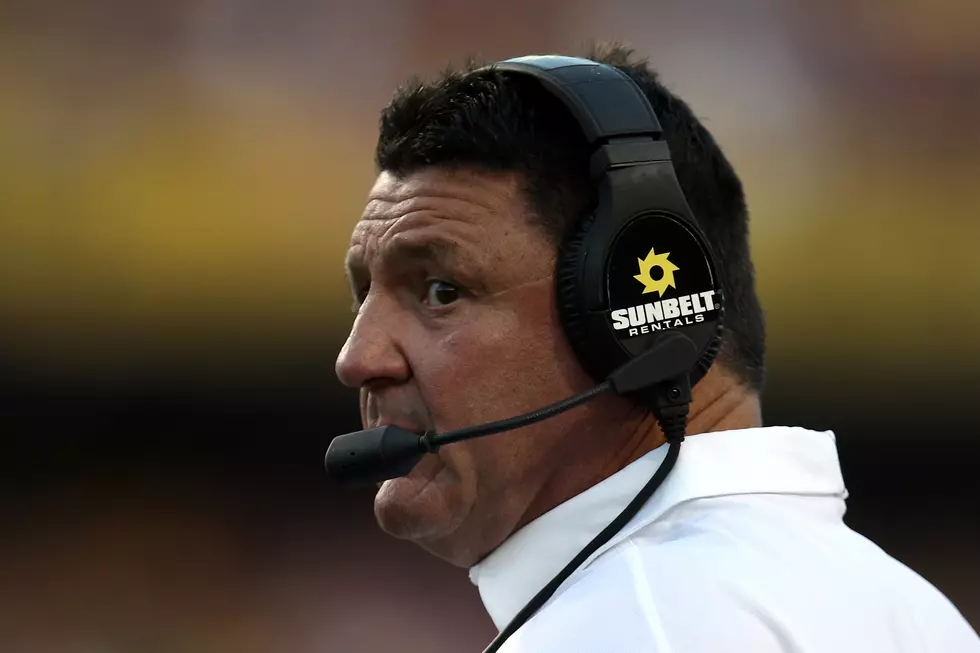 Coach O believes the SEC will do the right thing regarding postgame scuffle with A&M
Getty Images
LSU Coach Ed Orgeron says some unprofessional acts occurred after the seven-overtime loss to Texas A-and-M. Coach O spoke with the ESPN Radio show "Off the Bench" in Baton Rouge, New Orleans and Alexandria.
Video shows a credentialed member of the Aggies staff shoving Kragthorpe during what should have been a postgame handshake.
Kragthorpe has Parkinson's Disease and a pacemaker and Orgeron says that should not have happened.
"There were some unprofessional acts done on the football field, I hope the SEC does something about it and I think they will," said Orgeron.
The videos that surfaced show a man, identified as Texas A&M undergraduate manager Cole Fisher, the nephew of Aggie Coach Jimbo Fisher, shoving Kragthorpe in the chest. Orgeron still feels like they got the short end of the stick on several controversial calls made by the officials.
"In 35 years of coaching, I never used officiating as an excuse, there were some bad calls, four times the game should have been won by LSU," said Orgeron.
But Orgeron says despite the calls that went against his team, the game could have still been won.
"29 seconds left and they got no timeouts left and we couldn't stop em," said Orgeron.
Orgeron is currently on the recruiting trail and says expect to hear a big name commitment come down Wednesday.