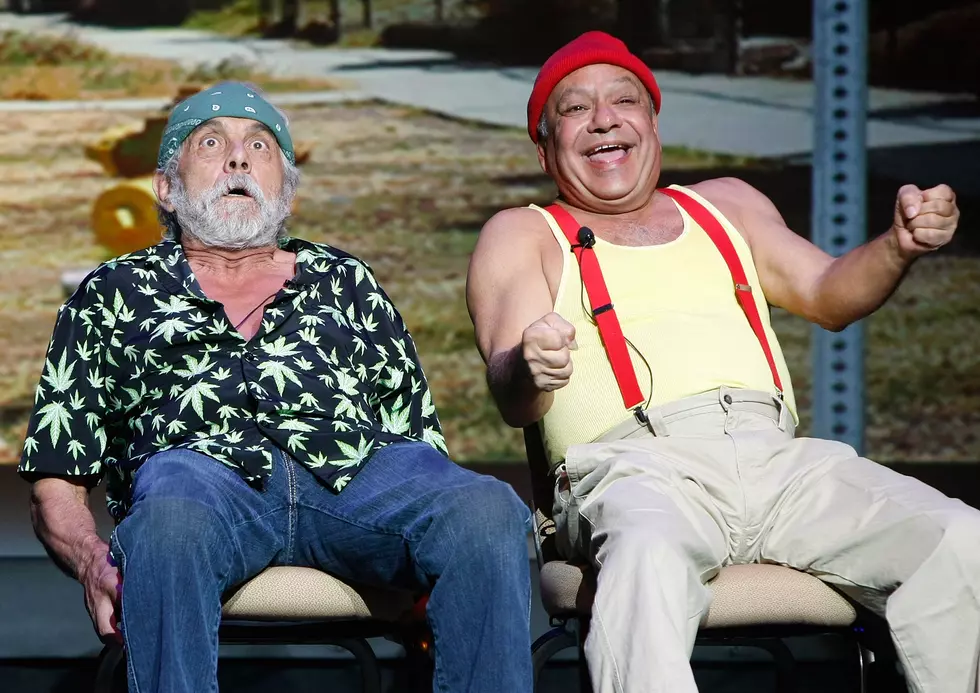 Cheech and Chong To Perform in Lake Charles in July
Getty Images
The dynamic comedic duo of Cheech and Chong are heading to Lake Charles to deliver their special brand of comedy in July.
I don't have to explain how epic this truly is. I never thought we would see a tour with Cheech and Chong together after Cheech started to get serious TV and movie roles and wanted to distance himself from his weed-themed comedy past.
However, Tommy Chong is still riding the high, so to speak, on his comedy roots and still does marijuana-themed standup and even owns a line of CBD and cannabis products. He has also been making custom bongs for years and was raided and arrested by the FBI.
This will be the first time they've toured together in 25 years, and we'll be lucky enough for Lake Charles to witness history. Together, they've recorded nine hit comedy albums and starred in eight feature films, breaking box office and album sales records along the way.
Cheech and Chong are set to take the Grand Event Center stage on July 30 at 8:30pm. You can purchase your tickets here.
Top Foods To Eat To Lose Weight