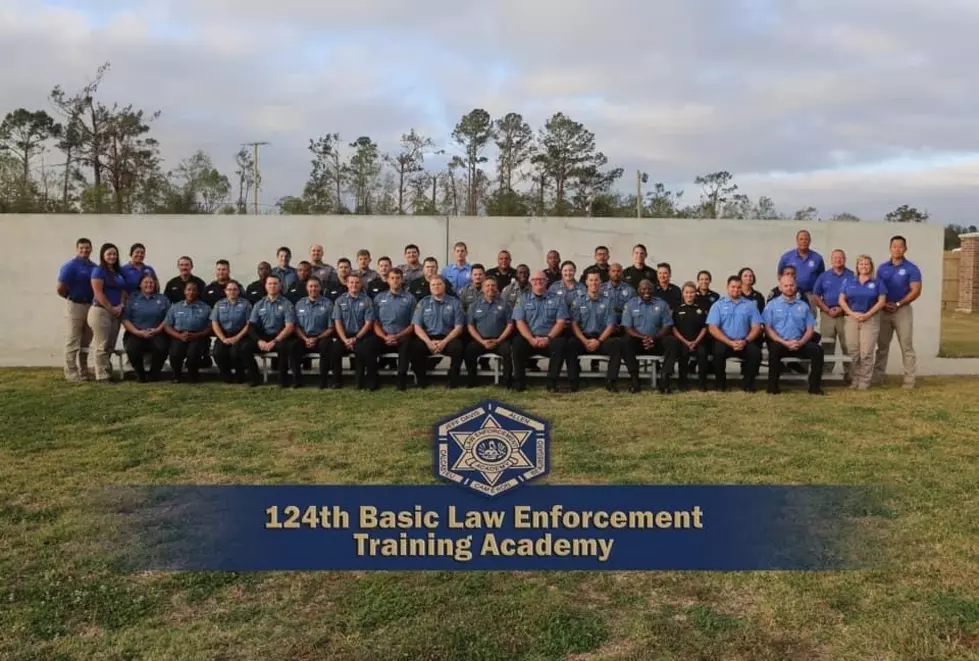 Calcasieu Parish Graduates 124th Academy
CPSO Facebook page/Press Release
A new batch of new recruits will be hitting the streets soon in the Southwest Louisiana area as the Calcasieu Parish Regional Law Enforcement Academy just graduated their 124th class.
The graduating class consists of officers from all over the five parish area from different law enforcement agencies and had 37 graduates.
Agencies like the Calcasieu Parish Sheriff's Office, Lake Charles City Police, Vernon, Cameron and Beauregard Parish Sheriff Offices, Deridder, Iowa, Jennings, Lake Arthur and Merryville police departments were also represented.
The officers go through training in firearms, defensive tactics, physical fitness and laws. All in all the cadets go through 502 hours of instruction in all phases of basic law enforcement.
Being a former police officer and graduating from the 61st basic academy in 1997, I know first hand how tough this course is and with all of these new officers graduating is a major accomplishment.
Big congrats to all the new officers and thank you for your service to our community!
Enter your number to get our free mobile app
Take an Inside Look at the Capital One Building