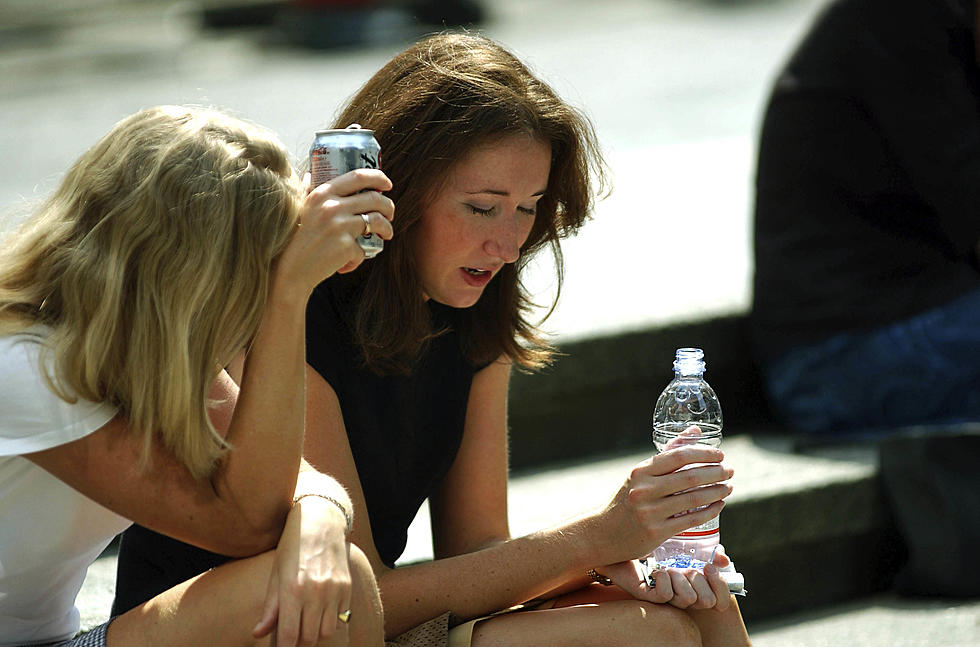 Break in Louisiana Heatwave Finally in Sight
Photo by Bruno Vincent/Getty Images
How hot is it in Louisiana? Well, just the other day I saw a bird pulling a worm out of the ground the bird was using an oven mitt. Okay, enough with the "How Hot Is It" humor. Even though laughing about it and doing our best to stay cool is about all we can really do at this point.
Still, the question remains, "It can't stay this hot forever, when are we going to catch a break"? Fortunately, the question that has been posed by more than a few of you does have an answer. It's not an answer you're going to like but we do have an answer for you.
What's currently happening over Louisiana and much of the Deep South is called a "heat dome". Basically, there is a ridge of high pressure centered over the region. This is squelching any afternoon or evening thunderstorms which normally keep temperatures in the tolerable range during the summer. The high heat combined with humidity is what is giving us extremely high "feels like" temperatures.
When Will Louisiana See a Break in These Very Hot Temperatures?
Here's what we've been able to find out using some long-range weather forecast models. Now, because these are models they are subject to change and could change a lot over the next few days or weeks. 
As of right now, forecasters do not expect there to be a break in Louisiana's heatwave through the July 4th holiday. So any plans you make you will need to consider just how hot it is going to be. The current forecast for the next several days' calls for afternoon high temperatures to be very close to 100 degrees or at least the upper 90s.
The Excessive Heat Warning and Heat Advisories that have been posted for Louisiana will likely remain in place through the weekend. However, by Monday there does appear to be a better threat of showers in the forecast. The high temperature for Monday is still forecast to be 95 but that's better than 100, right?
Tuesday could be the first day that showers actually work to keep parts of the state in the low 90s as far as temperatures are concerned. As of now, the chance of showers and storms for July 4th is pretty significant. The good news is that most of the showers and clouds will move out of the area in time for the July 4th Fireworks displays. 
But I don't think we can officially declare the heatwave broken until next Wednesday. That's when the forecast calls for an 80% chance of rain and storms and significant cloud cover too. The forecast high for July 5th is 88 degrees and it will feel wonderful compared to the feels-like temperatures that are at least 20 degrees hotter than that.
So, in a nutshell. Very hot today through the weekend. A few clouds and showers move into the area on Monday and Tuesday. By July 5th it's back to typical summertime weather with afternoon showers and storms and afternoon high temperatures in the upper 80s or low 90s.
Nature Trails in Acadiana the Entire Family Can Enjoy