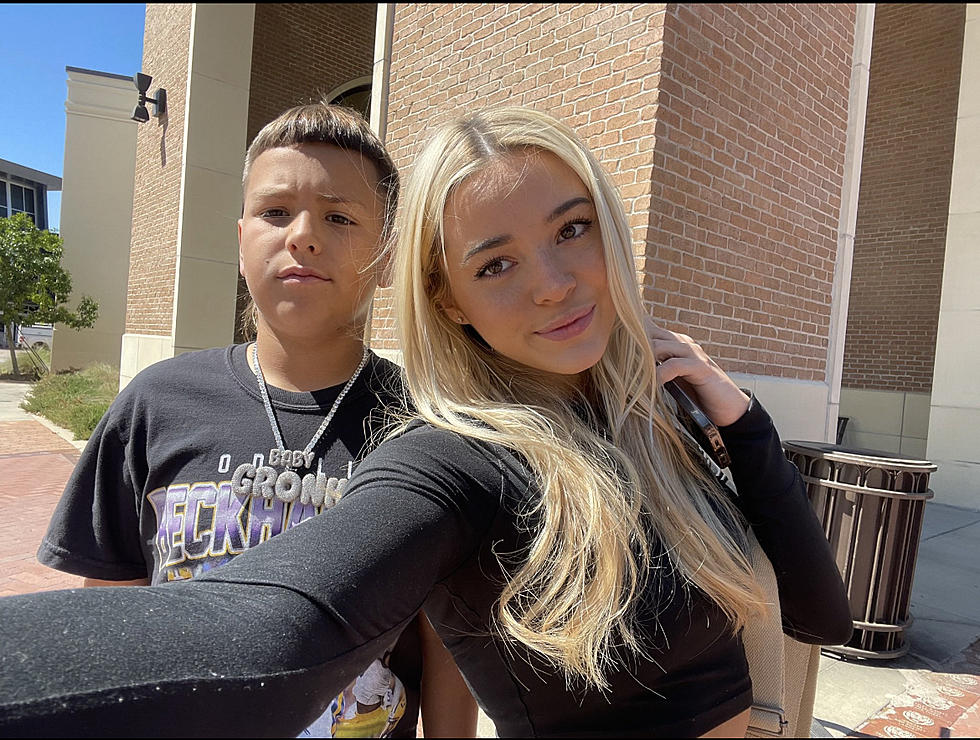 "Baby Gronk" Commits To LSU
Photo courtesy of Madden San Miguel
It's been less than a month since Madden San Miguel or Baby Gronk was featured in The Athletic and has become a social media phenomenon.  
For what it's worth, Thursday morning 10-year-old San Miguel posted on his Instagram account, he is committing to LSU.
https://twitter.com/Schultzycast/status/1676971916932907008
San Miguel did visit Baton Rouge in March and received some encouragement to attend LSU from Tigers gymnast and social media influencer Livvy Dunne.
San Miguel currently has over 328K Instagram followers, but some believe he or more likely his father is going too far, too fast.
During an interview on Bring The Juice podcast,  you can see San Miguel's father Jake coaching his answers.
https://twitter.com/DraftVogel/status/1668693973970329622
Former New Patriots and Tampa Bay Buccaneers Tight End, Rob Gronkowski suggested to Bussin' WTB podcast he was going to ask for a cease and desist letter after receiving more than 500 requests from father Jake.
https://twitter.com/barstoolsports/status/1674158596911759362
As a 10-year old, San Miguel is at least seven years away from being able to officially commit to play for the Tigers.
Top 10 LSU Tigers Drafted by the New Orleans Saints
Top 10 LSU Tigers Drafted by the New Orleans Saints
The 37 Wins LSU Football Had To Vacate
Due to a
player that was ruled ineligible
years after the games were played, the LSU Football program had to vacate 37 wins. Here are the games that they have now retroactively dropped wins from.
Alabama vs LSU