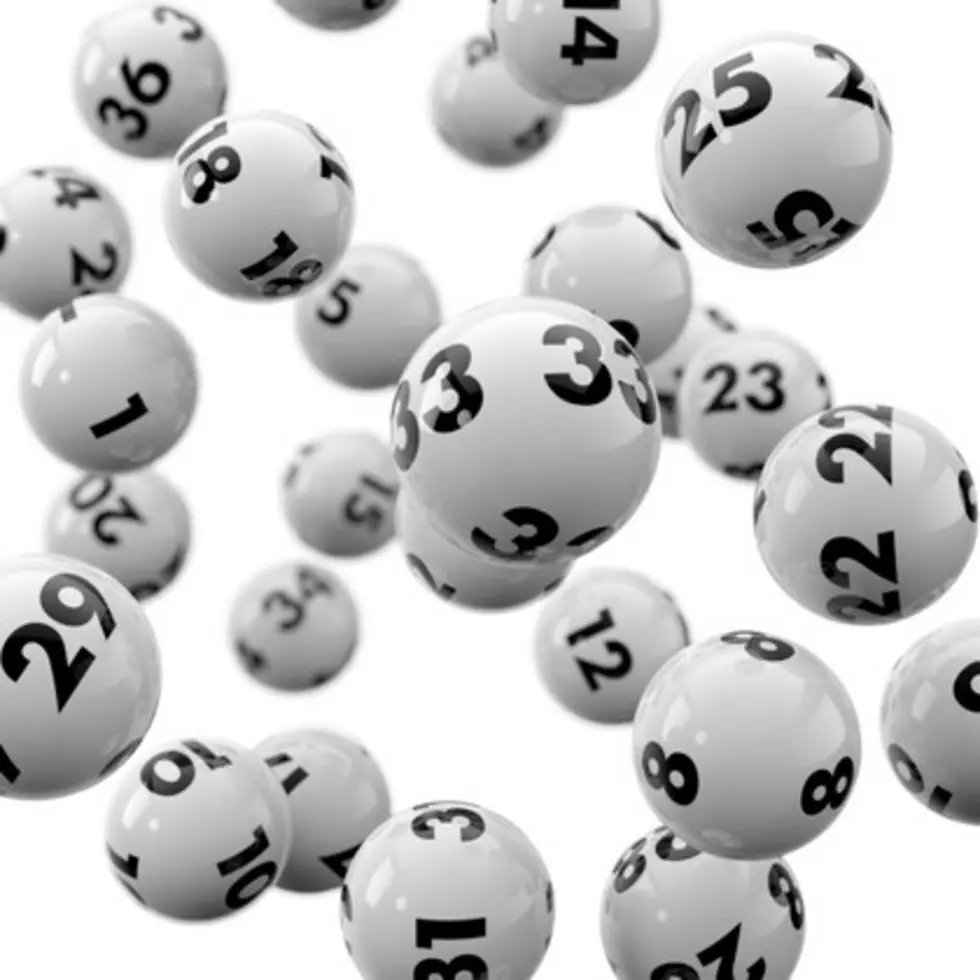 $50,000 Powerball Winning Ticket Sold in Louisiana
Oksana Kostyushko
Wednesday night's Powerball drawing did not produce a big jackpot winner but someone in Louisiana is undoubtedly happier regardless of that information. That's because Louisiana Lottery officials have confirmed that a ticket sold in Louisiana for the Wednesday night drawing, July 21st, is worth $50,000
Louisiana is no stranger to big money wins in the multi-state lottery games of Powerball in Mega Millions. In fact, a $200,000 Powerball winner was sold in Westwego on June 30th and a $20,000 Mega Millions winner was sold in Homer Louisiana for the July 13th drawing in that game.
I think it's safe to say that Lady Luck likes Louisiana. Heck, we've even gotten our share of the big jackpot winners too. But we digress. here are the particular details from last night's Powerball drawing.
The numbers chosen in Wednesday's (July 21) Powerball game, as reported by the Powerball website were:
27   28   44   67   68   Powerball 11  Power Play x 2.
The $50,000 winner sold in the state matched four of the five white-ball numbers and the Powerball. The ticket purchaser did not opt-in on the Power Play aspect of the game. The $50,000 winner was sold in New Orleans at Bullard Chevron on Bullard Avenue.
Now the $50,000 bucks weren't the only "nice win" to come out of Wednesday's Powerball game for Louisiana lottery players. According to the Lottery's Winning Numbers tab from their website, there were 10 tickets sold for the July 21st Powerball drawing that is worth $100. There are five other tickets that were sold for that game that is valued at $200 following the drawing.
Tonight's lottery focus shifts to Mega Millions. The jackpot in that game has reached $138 million. The last jackpot win in Mega Millions came on June 8th, so the jackpot has had about two months climb to its current level. Tonight's drawing is set for 9:59 tonight Louisiana time.
Meanwhile, the Powerball jackpot continues to grow. Officials with that game estimate that by the time the balls drop on Saturday night the top prize will be an estimated $174 million. The last big jackpot win in Powerball came on June 5th.
Remember the cutoff time to buy tickets for both Mega Millions and Powerball is at least one hour before the drawing. So, if you choose to play make sure you secure your ticket in time. And since a big lottery win will likely mean changes in your employment outlook, we thought we'd start the process by helping you plan where you might be living after your big lottery win. Okay, well, just in case you do win then.
KEEP READING: Here are the best places to retire in America