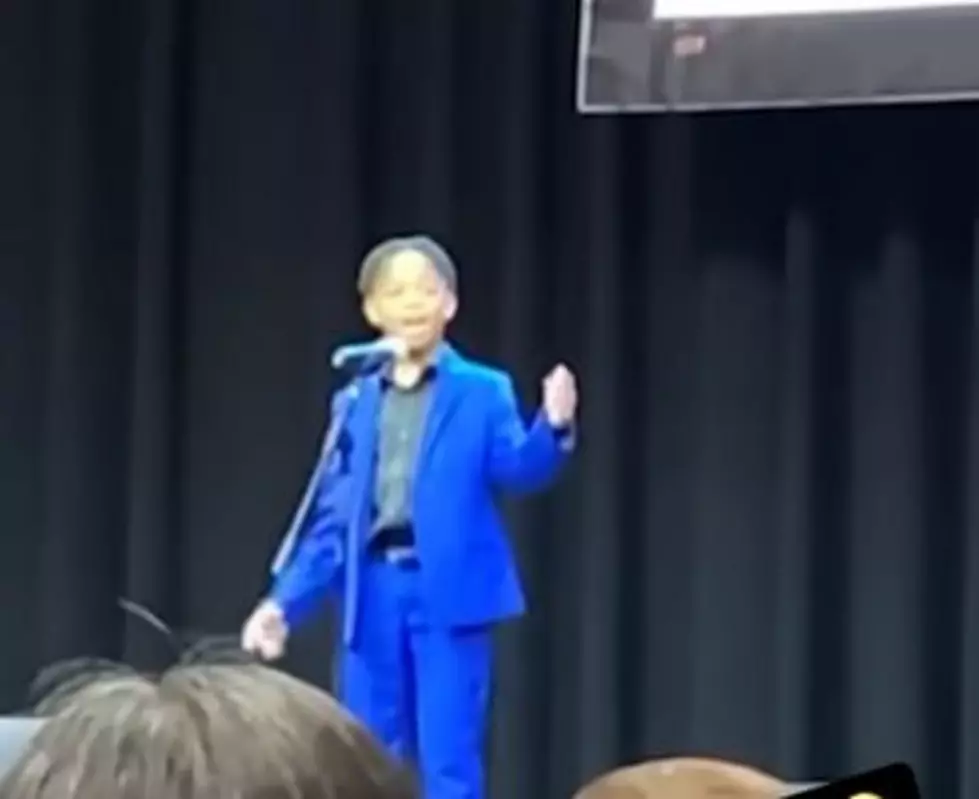 10-Year-Old Louisiana Boy Goes Viral for His Rendition of "A Change Is Gonna Come."
via YouTube
A 10-year-old Shreveport boy is going viral on social media after a video surfaced of him singing.
The video shows 10-year-old Jordan Hollins singing Sam Cooke's song "A Change Is Gonna Come."
In May Jordan competed in "Artbreak's Got Talent" show and stunned not only the audience but also thousands of people around the world.
Jordan who has been singing since he was six years old wants to do one thing, he wants to change the world by song.
"I have a chance to still change the world, by a song," says Jordan.
He is very proud of his accomplishment and is happy that he is bringing awareness to this song and the meaning behind it.
"It's good to know that people look at the song as an inspirational song, and it has a lot of meaning to it," said Jordan
Jordan will go on to perform on the American Show, "The View" with gospel singer Kirk Franklin, as well as at Shreveport's "Glo Fest." But this isn't the end for him at all, Jordan is currently in the process of auditioning for a role with Kidz Bop so that he can continue to sing and bring his love of music to others.
Watch Jordan Hollins sing Sam Cooke's song "A Change Is Gonna Come":
And just in case you want to hear the original version:
My Favorite Country Songs About Louisiana
Country Songs That Mention Lafayette