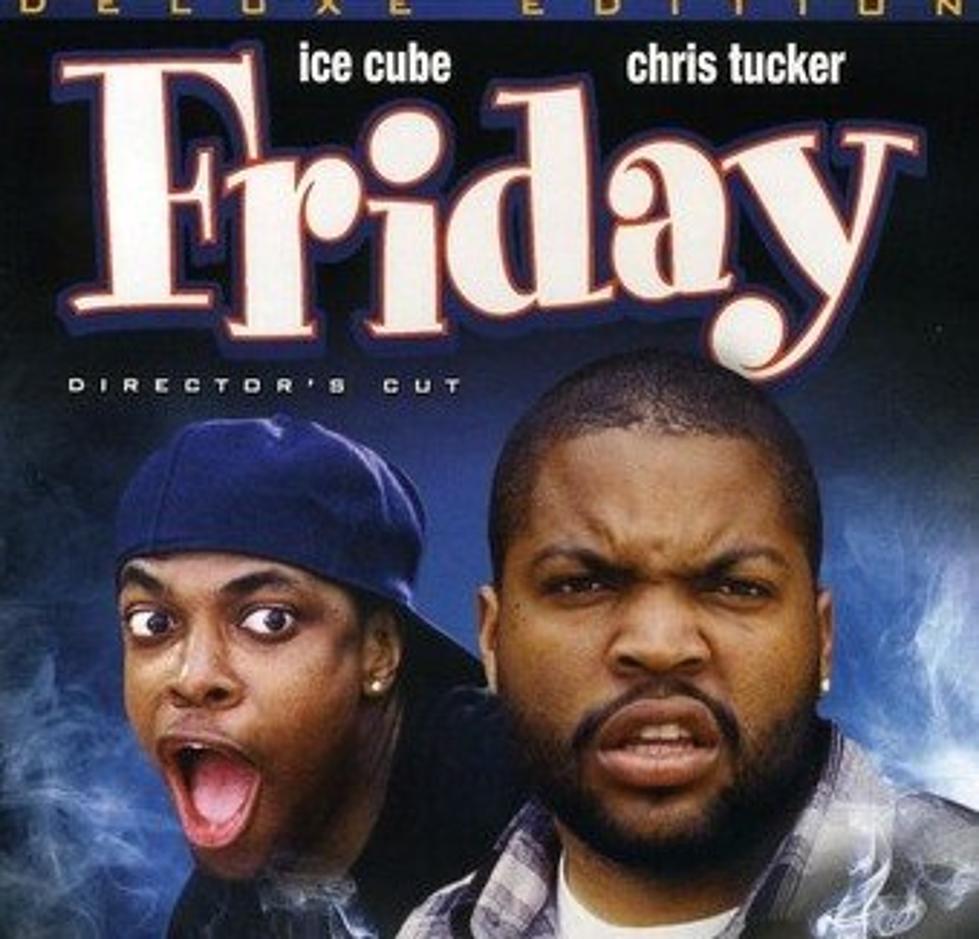 10 Actors From The 'Friday' Movie Series Who Have Passed Away
Amazon
The news that just came out today with the passing of comedian AJ Johnson, got me thinking a little about some of the other familiar faces from the Friday series who are no longer with us. I had the chance to me AJ and will definitely talk about that more a little later on.
While this man is huge and many are familiar with him as John Coffey from "The Green Mile", I remember Michael Clarke Duncan from "Friday". The role wasn't big at all, but everyone was wondering who this really buff dude is in the movie, and from there, his career soared. Michael Clarke Duncan passed away at the age of 54 from a Heart Attack. The irony of this is that he was really getting himself together and had recently become a vegetarian.
We all knew this wonderful actress and comedian LaWanda Page from the hit show "Sanford & Son". She played the role of Aunt Ester, the annoying g Sister In Law of Fred Sandford. She played one of the Jehovah's Witnesses in the original Friday and while the role was rather small. She left us all speechless with just a few lines that she had. She passed away in 2002 at the age of 81 of natural causes.
Comedian and fellow King Of Comedy Bernie Mac was not as familiar as the others when he had the cameo role on Friday. He had been on "Def Comedy Jam" but playing the preacher in the movie and had one of the most classic appearances in the film Bernie never appeared in any other Friday follow-ups, but had a very prosperous career including movies and television. Bernie passed away in 2009, the same year of his last film with another great Issax Hayes in "Soul Man"
Comedian Reynaldo Rey was hilarious and always had the audience laughing. He appeared a few years on Comic View and was the father of Red in the movie "Friday" when his son got knocked out over a bike in the film. Reynaldo Rey passed away in 2015 leaving behind many great memories and jokes for us to listen to.
Tommy Tiny Lister or Debo as many of us remember from the movie was one of the most remembered bullies ever in a movie. It was always funny to see this big guy riding on a bicycle in the neighborhood scaring everyone that he crossed paths with. While he didn't appear in "Friday After Next", he did appear in "Next Friday" and he had a major vendetta against Ice Cubes character Craig. Tommy Lister died in 2020 after a bout with COVID-19.
Yvette Wilson went on the be featured in The Parkers with fellow comedian Monique. However, it was the impromptu appearance in Friday where she was Smokey's secret admirer Rita. She popped up on Craig and Smokey and surprised him. She was said to look like Janet Jackson but was compared to Freddie Jackson by Chris Tucker's character Smokey. Yvette passed away in 2012 from Cervical Cancer.
Justin Pierce played the role of Roach in "Next Friday". Many may remember him as the co-worker of Dae Dae in the record store. Justin didn't have many acting roles after "Next Friday" but he was featured in the movie Kids, Unfortunately, he died by Suicide in 2000, a few months after "Next Friday" was released.
There was talk of a new Friday movie coming out but with the untimely passing of John Witherspoon, aka Pops, it's gonna be hard to find someone to take that spot. John Witherspoon was a character in every movie he played in from "Hollywood Shuffle", "Boomerang" and even in "The Boondocks". He was truly memorable in all of them, but when he played Pops in Friday, you know that he meant business and wasn't to be played with. John Witherspoon passed away from a Heart Attack in 2019.
Jennifer Echols hailed from Houston Texas and if you blinked you may have missed her role in "Friday After Next". She played one of the Church ladies in the movie. While she only did a few movies including "The Notebook" and "The Ladykillers", sadly she passed away in 2018, just shy of her 64th birthday.
Finally, over the weekend, we heard about the passing of comedic talent, Anthony  AJ Johnson. Ironically he died on September 6 after being found lifeless in a store, but the death was revealed to the public today. He played the devious role of Ezal, the neighborhood drug user and drunk from Friday. He went on to showcase his talents in "I Got The Hookup", "BAP's", and "How To Be A Player", but he was his finest when he was on stage. It truly would have been great to get a final Friday movie with all of the original characters in the movie, but that will never get to be.
What were some of your favorite moments from Friday?
25 True Crime Locations: What Do They Look Like Today?
Below, find out where 25 of the most infamous crimes in history took place — and what the locations are used for today. (If they've been left standing.)